(1971-1980) - S.Croce sull'Arno (Pisa) - Garden of the villa Il Castelluccio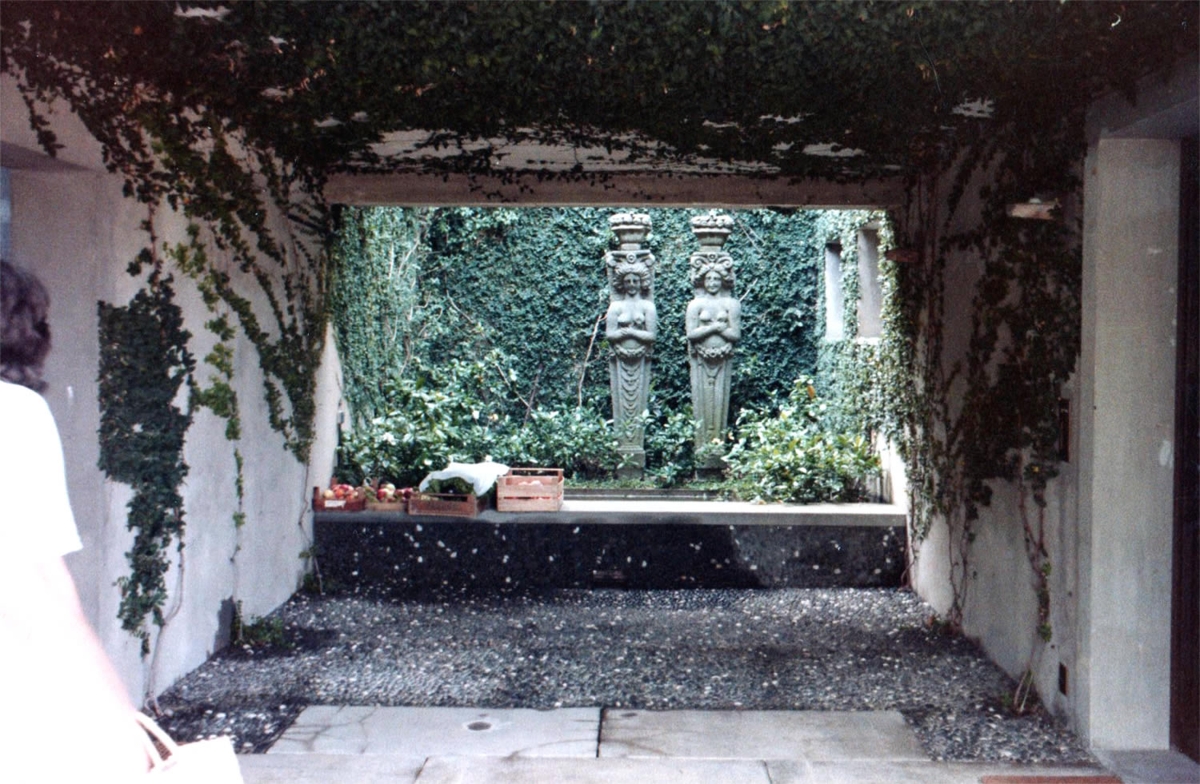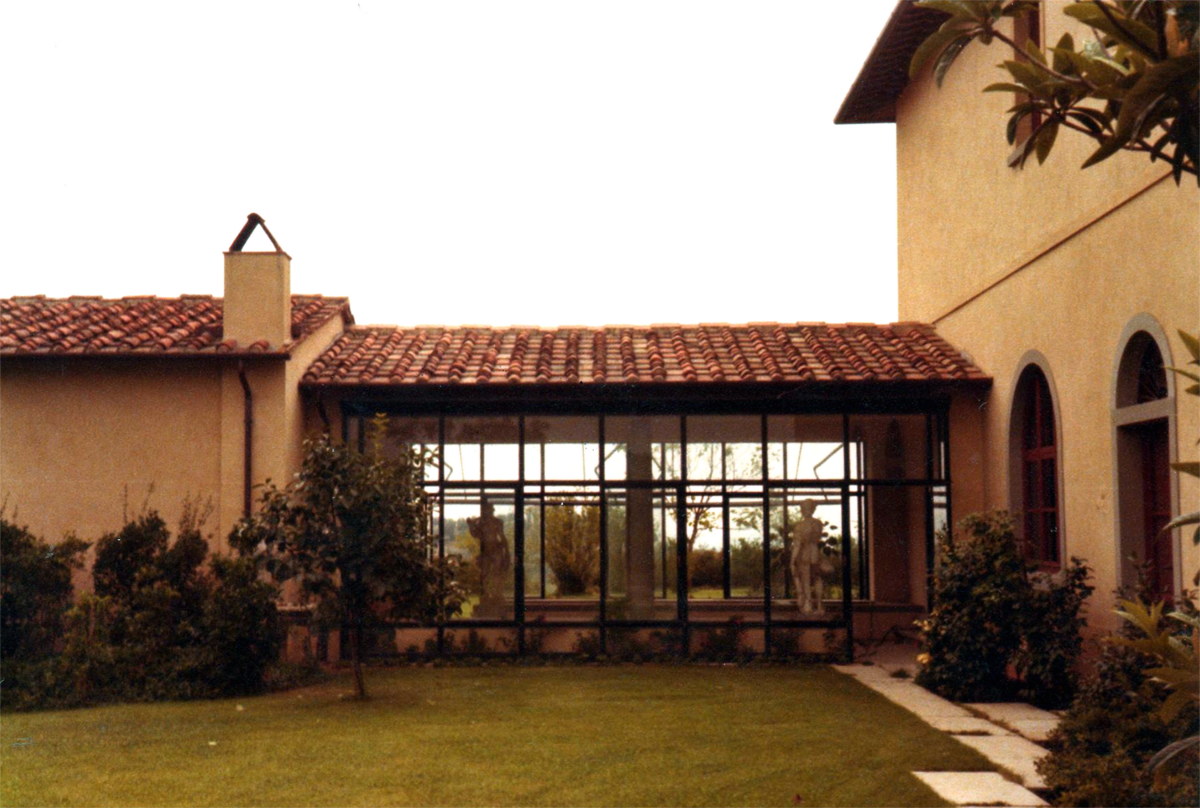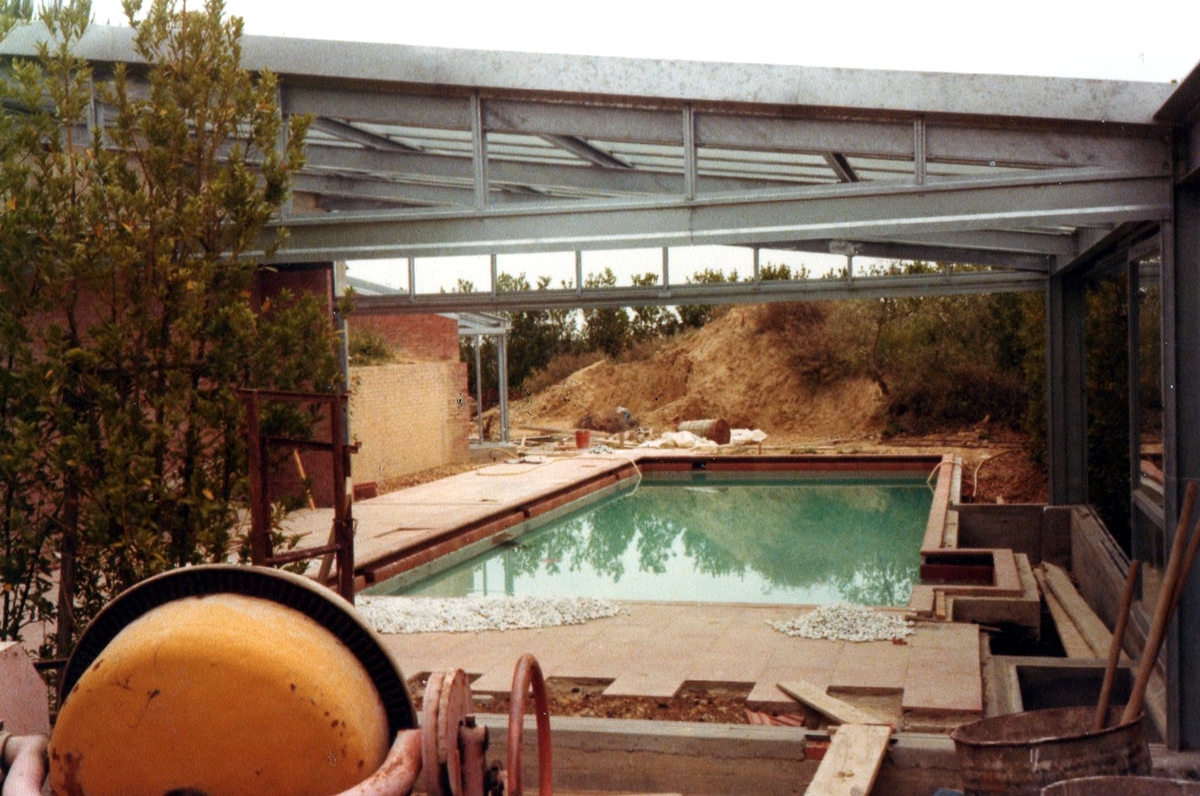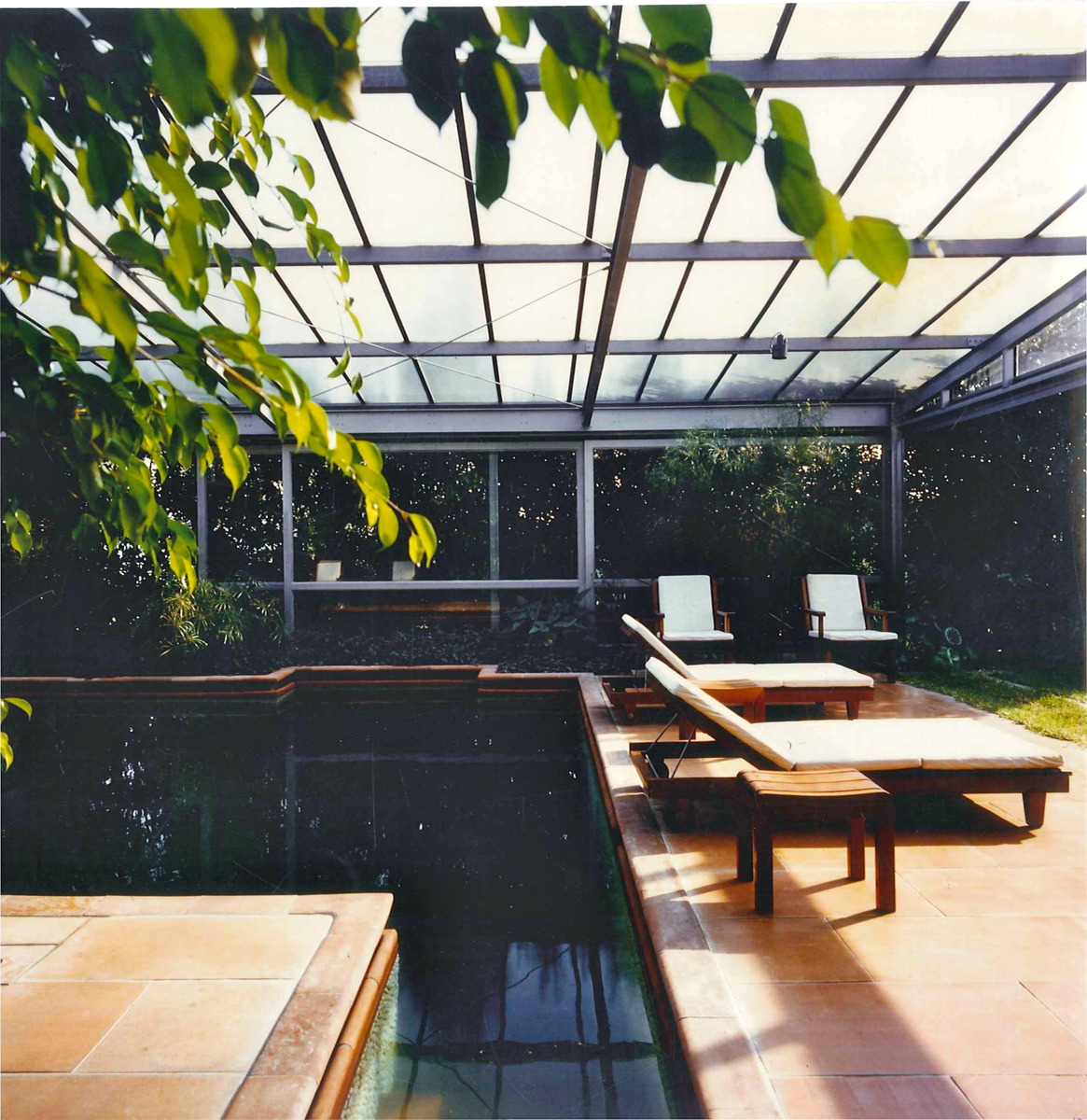 Around a seventeenth-century building perched on the top of a small hill Porcinai has created one of his most beautiful gardens. A whole section of the landscape was completely remodelled by means of earthworks to create a level stretch around the farmhouse and a small lake in the valley bottom to cater for the irrigation requirements of the garden and the estate, and also planting out a wood. The complex comprises the stunning swimming pool, that can be used all year round, a tennis court set up in a natural amphitheatre, a car park with garage and a greenhouse.
The design is based on grassy ring that girdles the hill half way up, marked off by copses of trees, shrubs and flowery embankments. Within this ring, bordered by hedges, is the garden proper, with an area for dining, the games area and the swimming pool. The pool can be reached both from outside and, via an underground corridor, directly from the interior. The interior passage is lit from above through skylights set into the lawn, rendered invisible from outside by being transformed into garden features with stone cornices and spherical boxwood hedges.The swimming pool is partially covered by a greenhouse structure with sliding doors, so that it can be used in all seasons. The covered section is heated in winter and is fully equipped with changing rooms, toilet facilities, a kitchen and a room with a fireplace. The base of the pool is made of black ceramic, the sides are covered with white pebbles, while the rim, the breakwater, the footboards and the steps are made of terracotta. Set at the edges of the main pool are water plants and papyri. The hedges around the house feature numerous different plants: germanders, _escallonia_, _pittosporum_, strawberry tree, laurel, _viburnum_, various types of _osmanthus_, holm oak and rosemary. Box is used to shape the entrance avenue and the geometrical forms of the hedges. Set around the building are clumps of veronica, Italian buckthorn, and hedges of pomegranate, azaleas and camellias. In the meadow, along with the olives, are yarrow, _altea_ and _saxifraga_. Among the trees are cypresses, holm oaks, mulberries, mimosas, jujubes, wingnuts (_Pterocarya_) and Japanese sophora. Around the lake canes have been planted, as well as weeping willows, elms, rowans and a series of bald cypresses (_Taxodium distichum_). On the hill close to the lake a copse of cypresses, holm oaks, umbrella pines and dawn redwoods (_Metasequoia_) has been created. Beyond the ring that girdles the flat land the garden gradually gives way to cultivated fields and areas used for horse breeding.