(1957-1962) - Lago Como - Garden of the Villa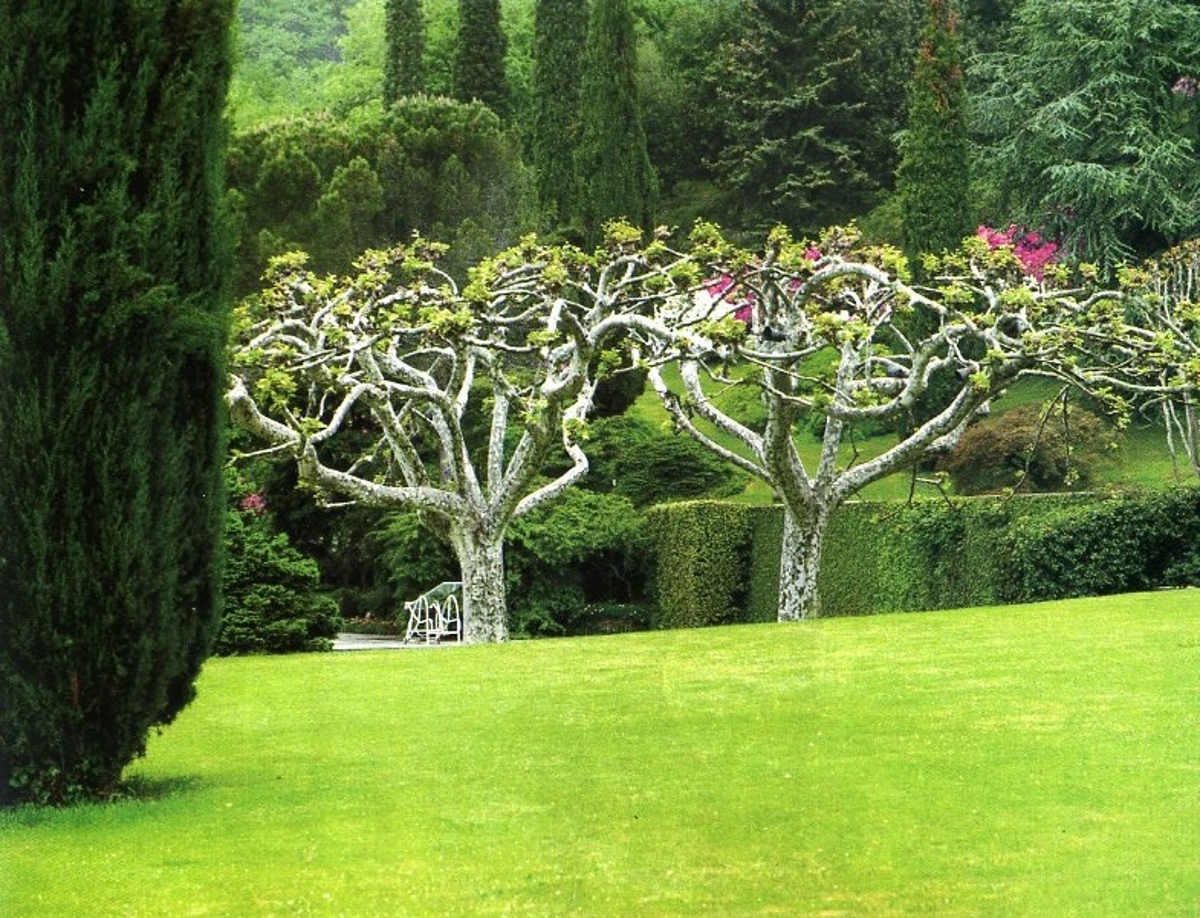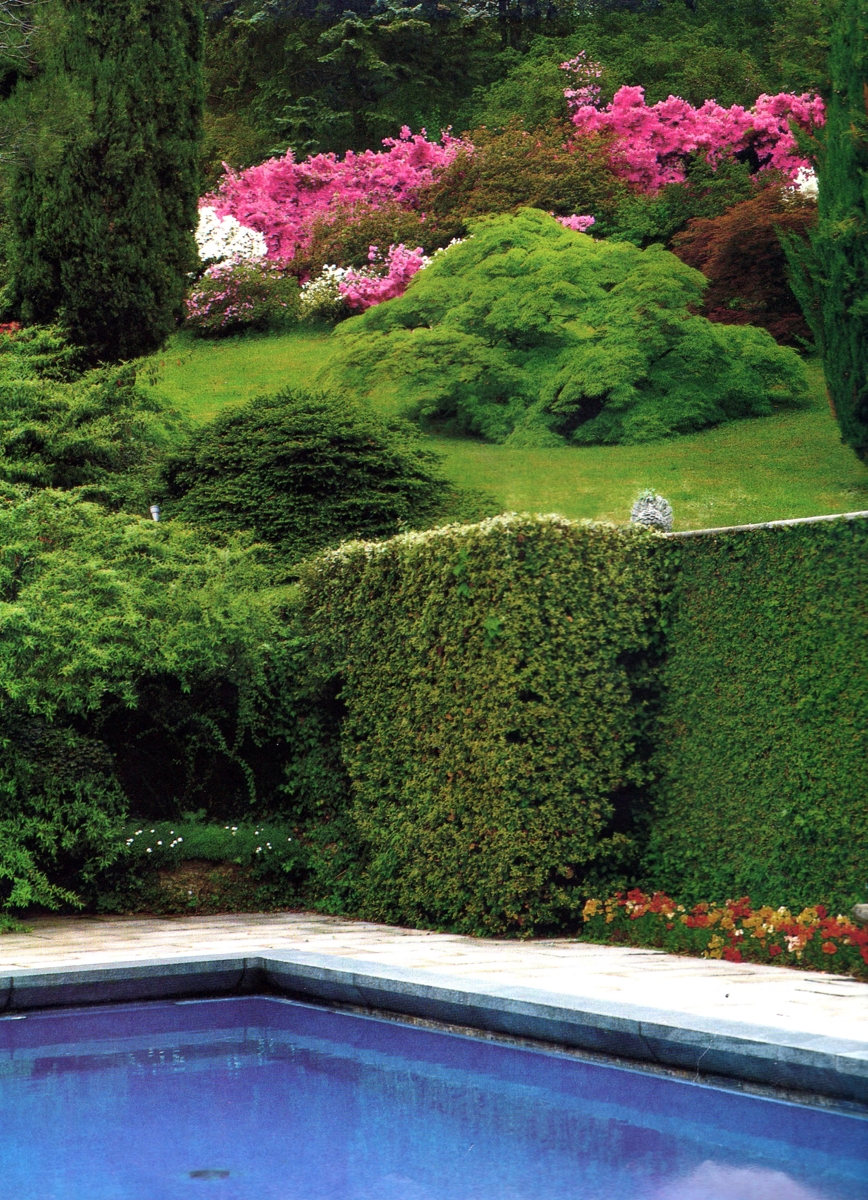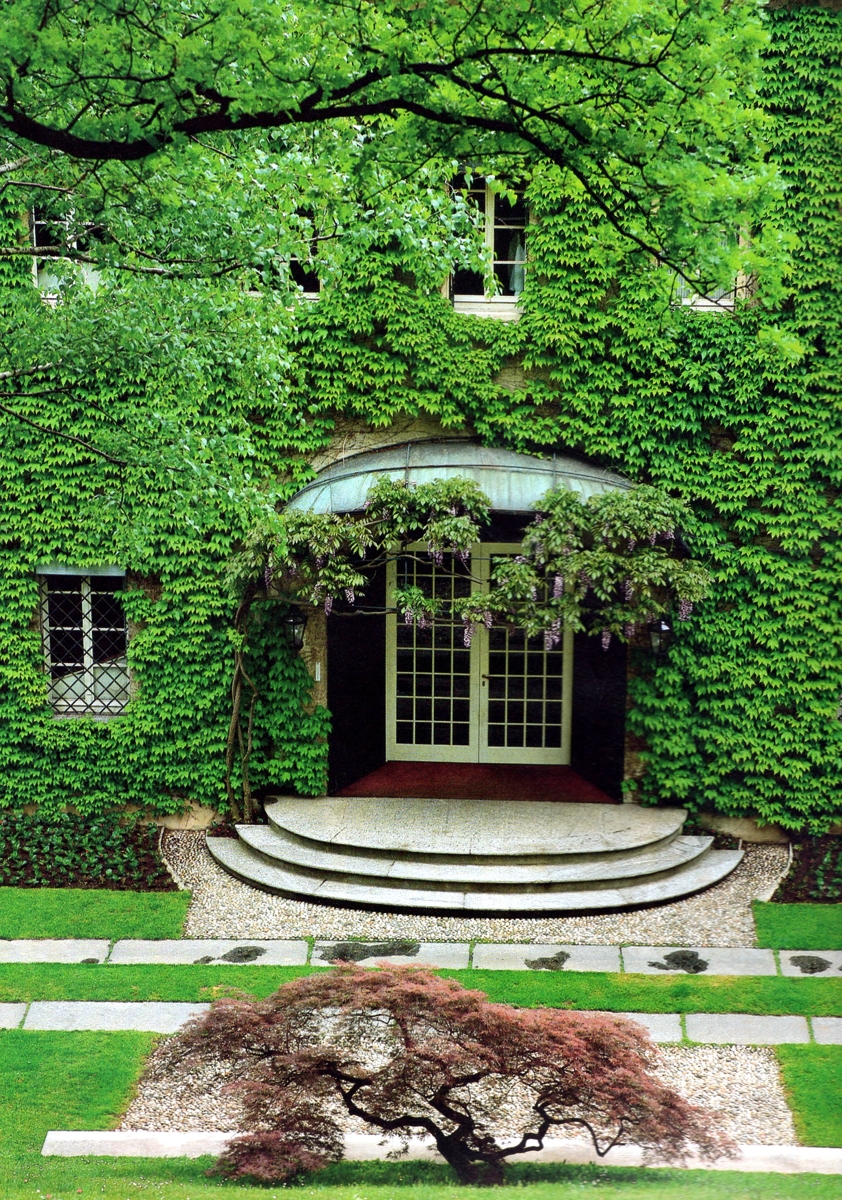 The villa was built in the 20s and renovated about forty years ago for the new owners by the architects Luigi Caccia Dominioni and Renzo Mari.
Set upon a steep slope overlooking the lake, the villa could not be extended towards the front. Porcinai transformed the landscape by creating a broad lawn in front of the house, supported on a structure in reinforced concrete concealing the basement rooms beneath.The swimming pool was built to one side of the lawn, with a pathway supported on a reinforced concrete slab. The supporting walls were camouflaged by thick hedges or evergreen creepers. In addition to the transformation of the landscape, the other striking aspect of the garden are the splashes of colour. In the warm spring the azaleas come into flower, their intense pink contrasting with the yellow bushes of _azalea mollis_, while the vision is balanced by the pale trunks of the birches. More bushes of azaleas and low conifers form the background to the hedge that borders the swimming pool, and the intense blue of the base of the pool generates a stunning colour contrast with the surrounding greenery. In autumn, instead, the garden is coloured by the reds and yellows of the Virginia creeper that cloaks the walls of the villa. The trees too assume character and distinctive personality here, such as the two strangely ramified and masterfully-pruned plane trees that form wings to the receding view of the lawn. The long avenue leading to the villa is also gracefully modulated with shrubs and bushes.