(1961-1965) - Florence (Firenze) - Garden Villa Il Roseto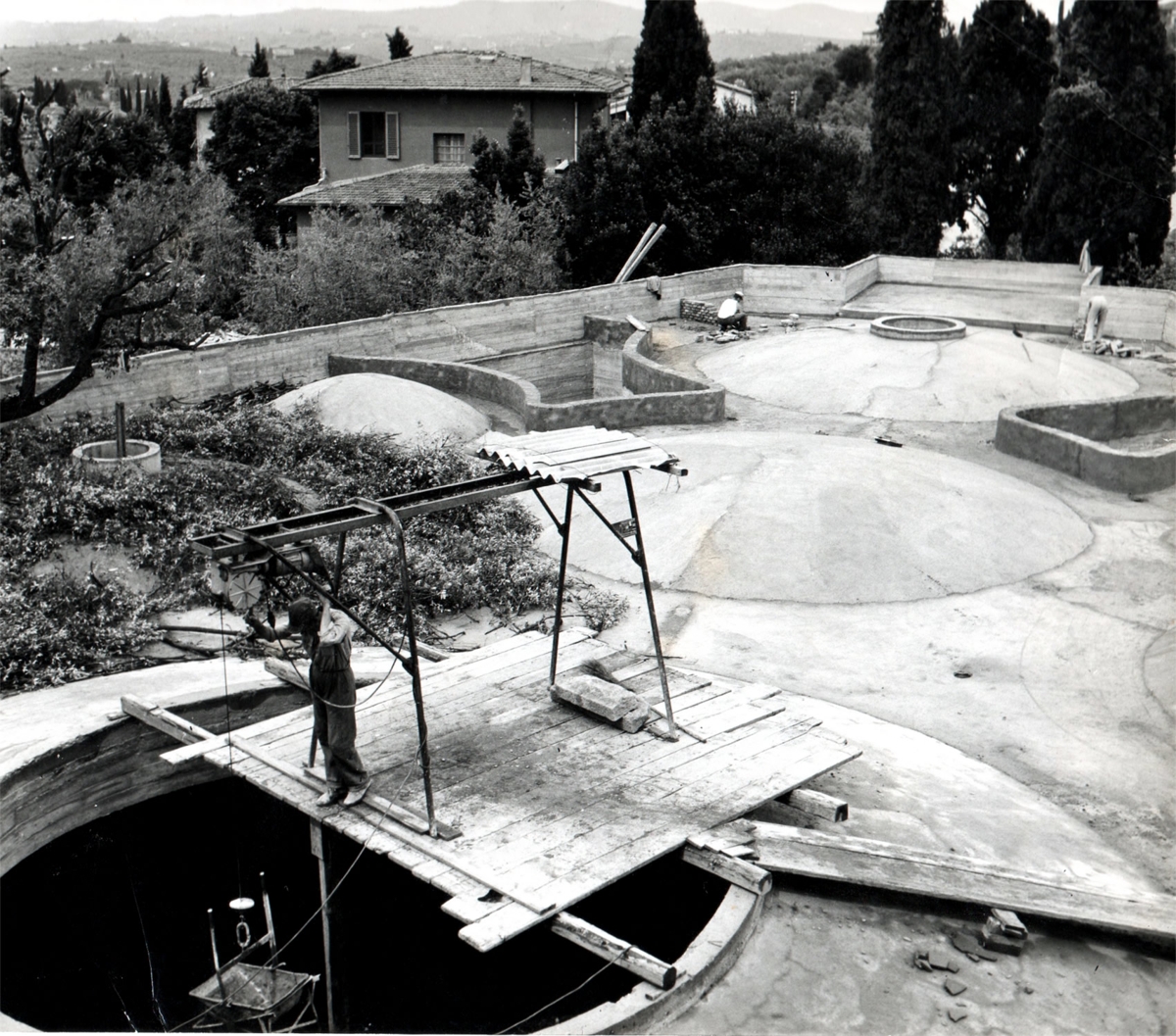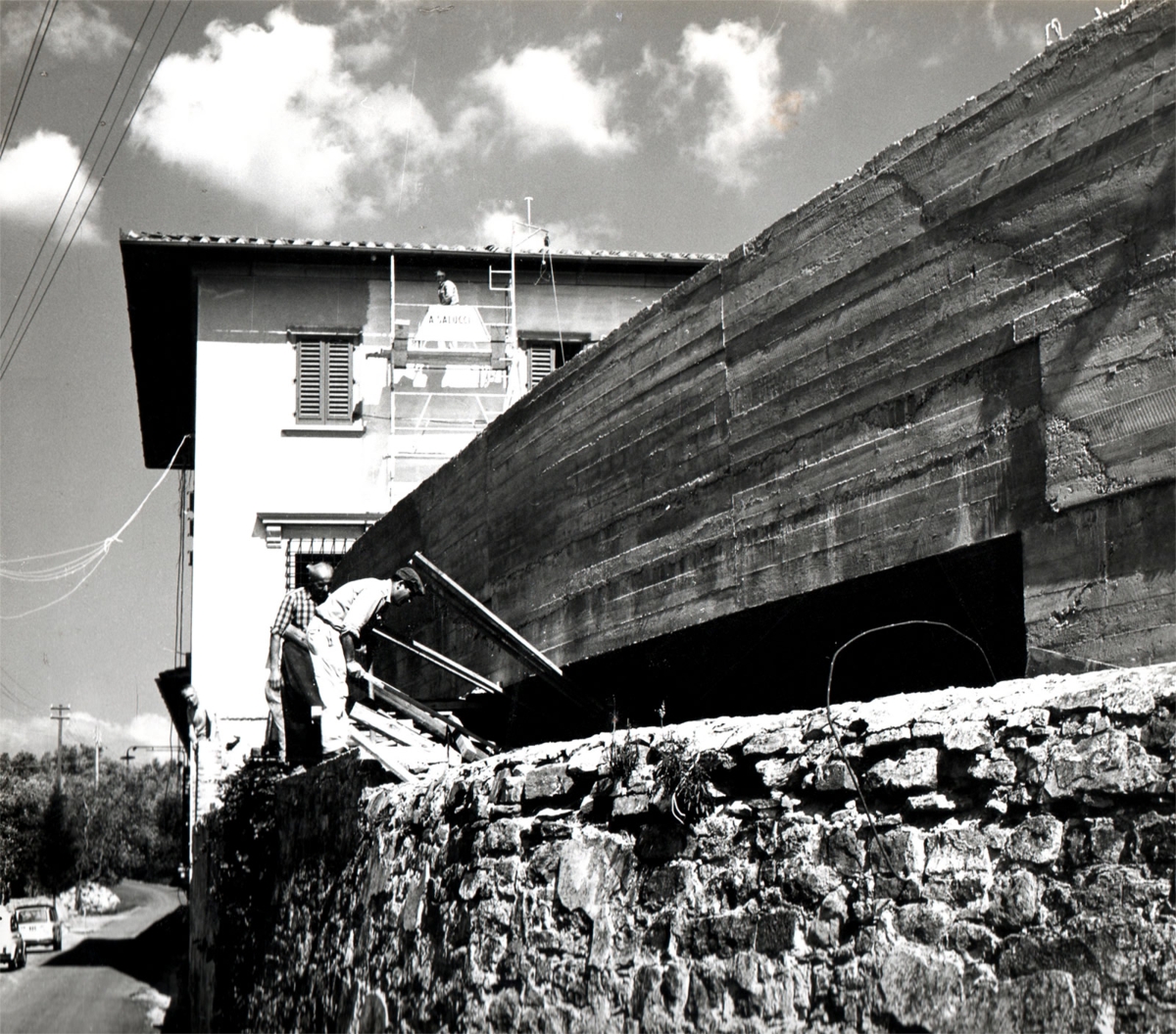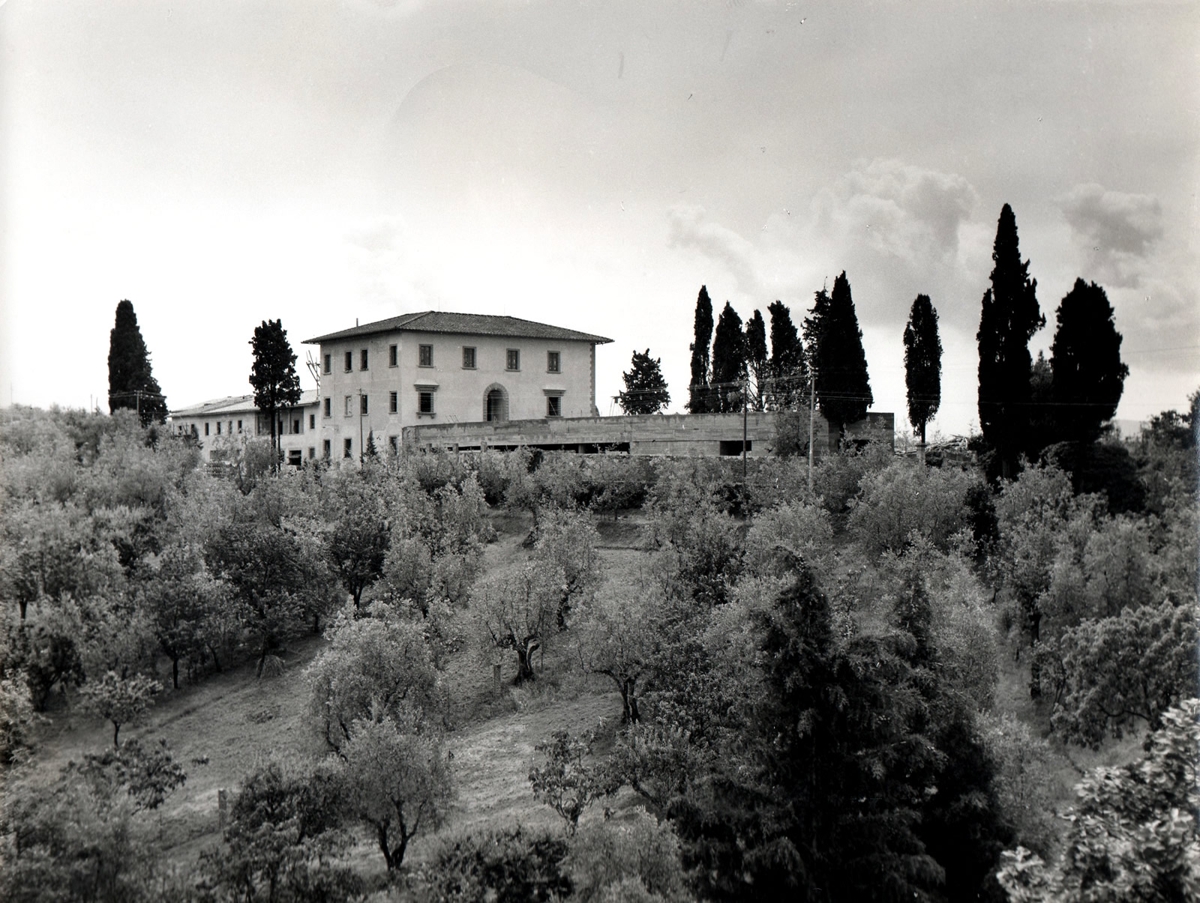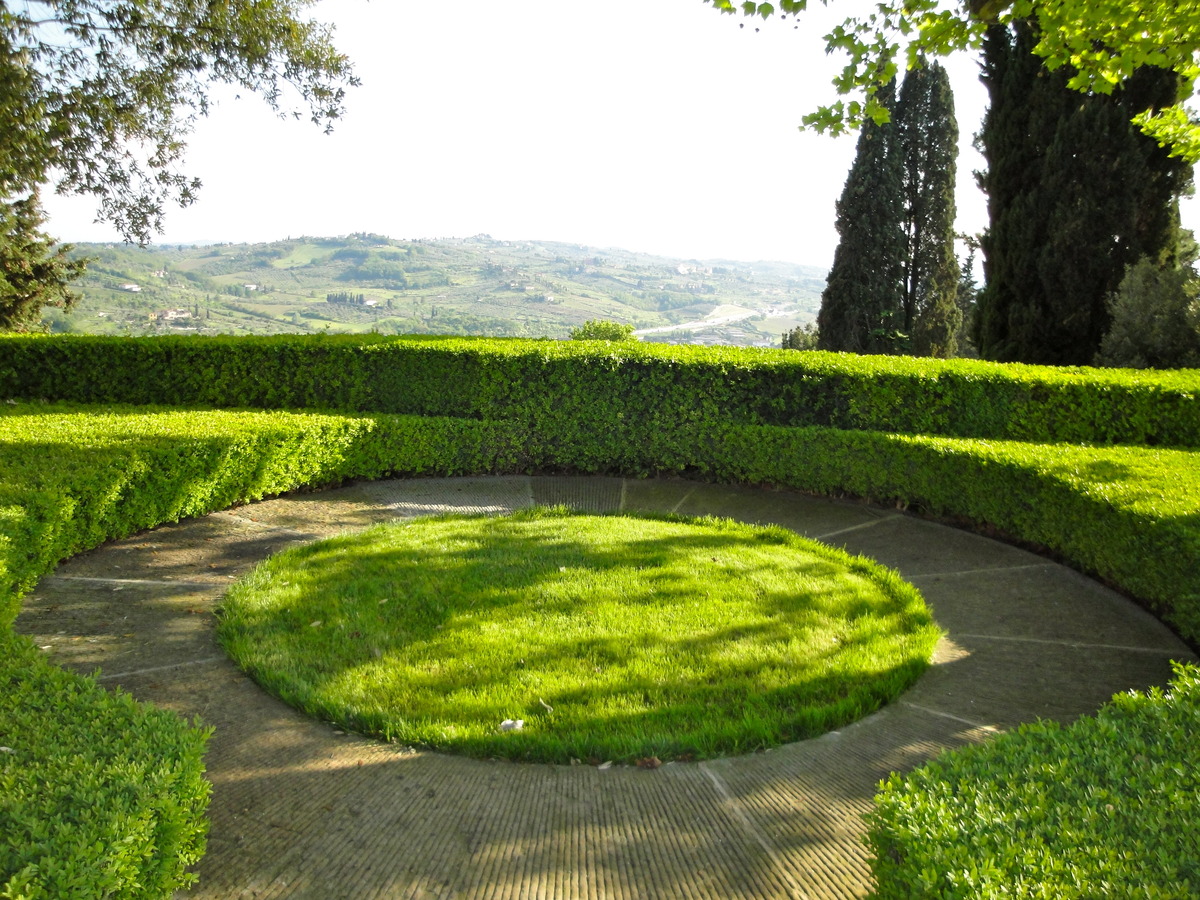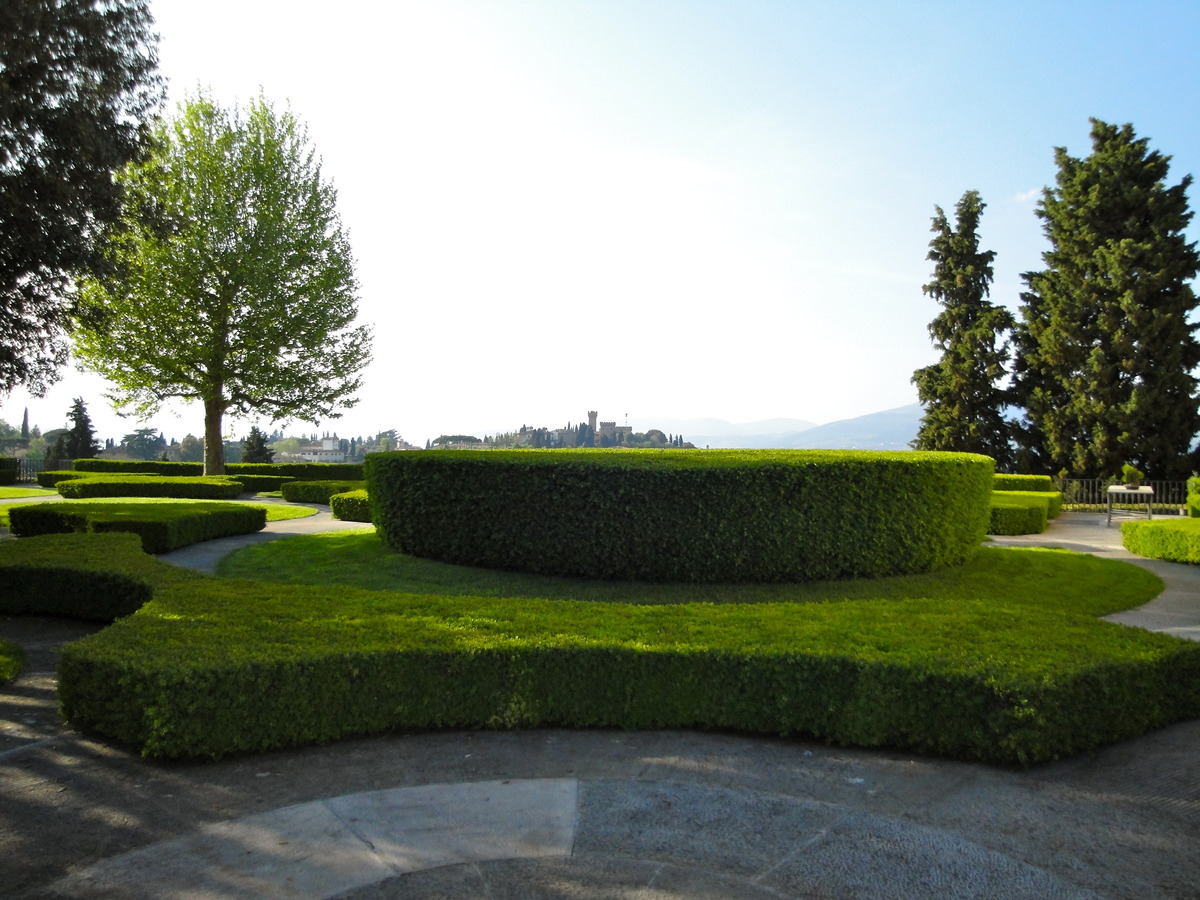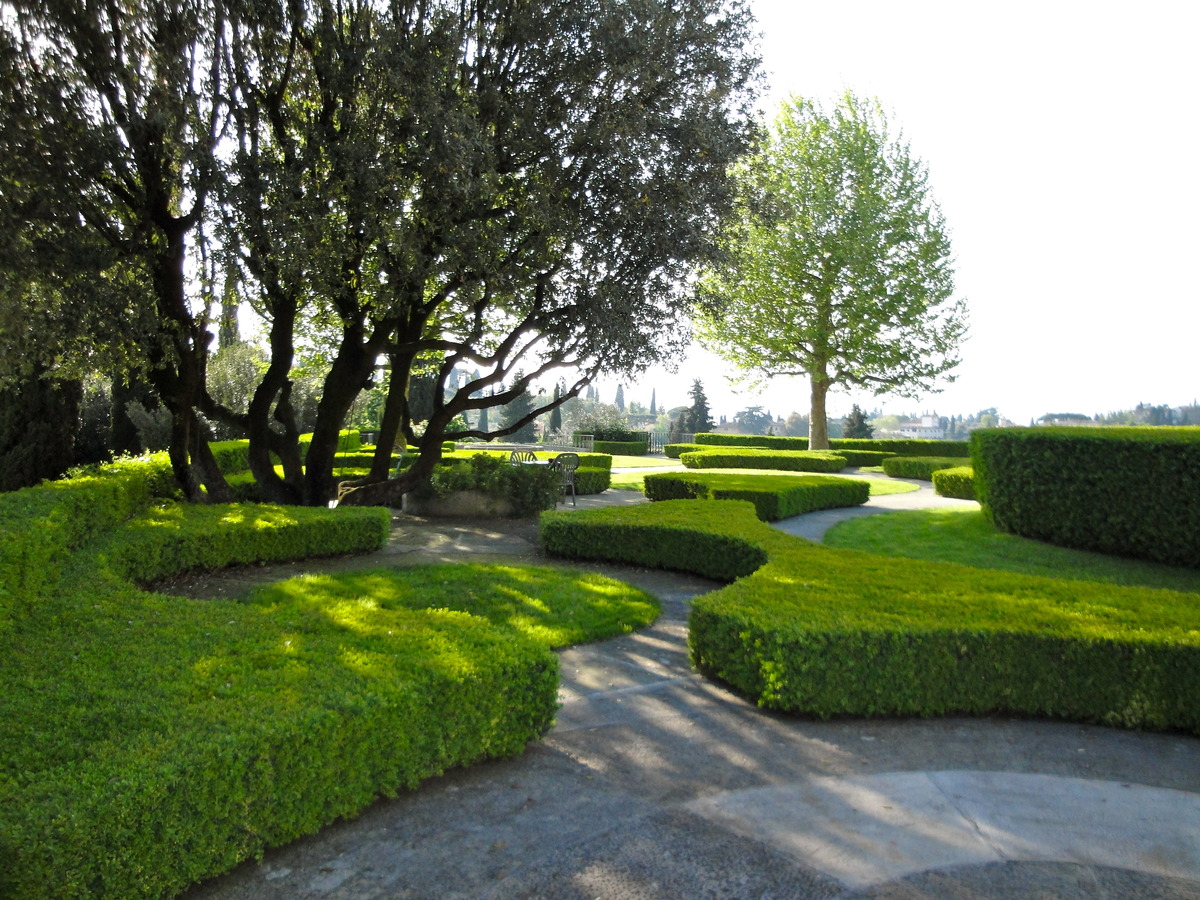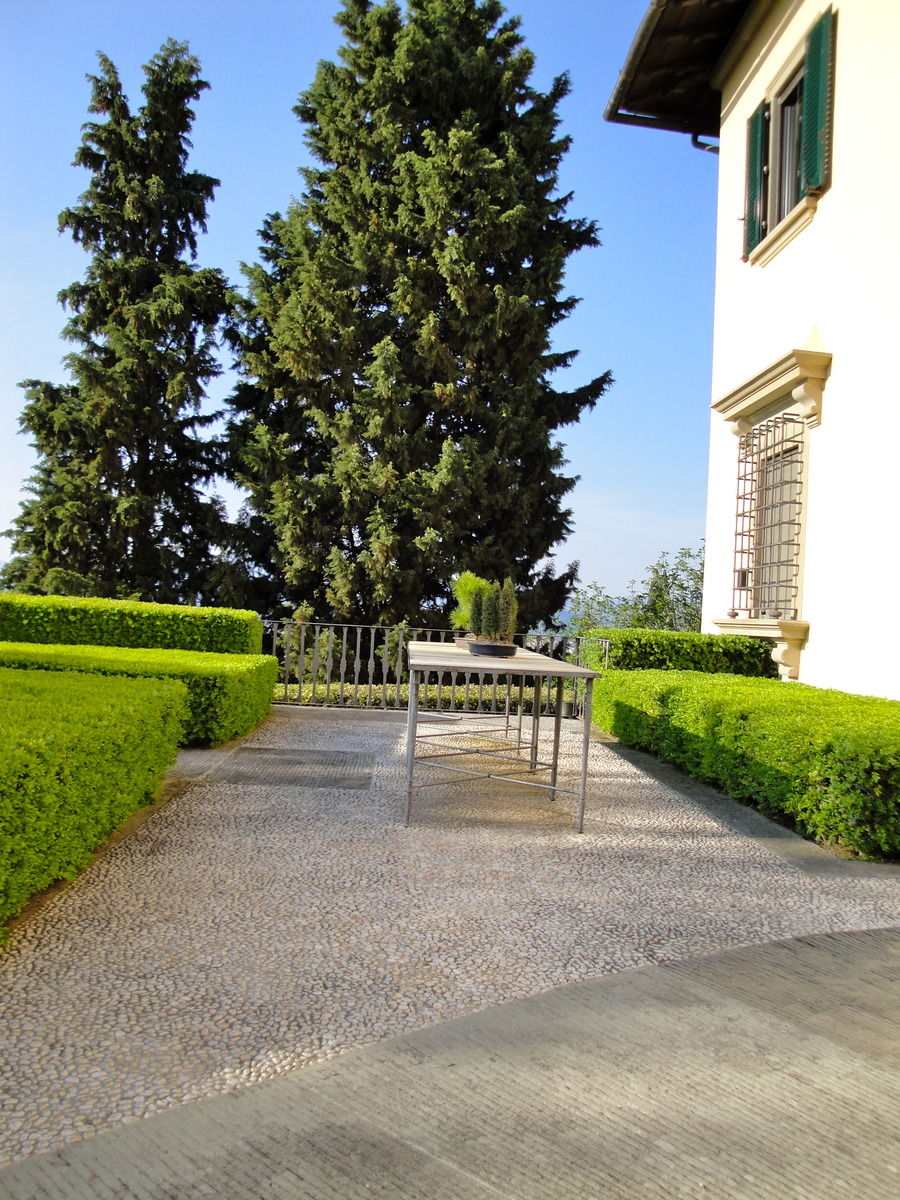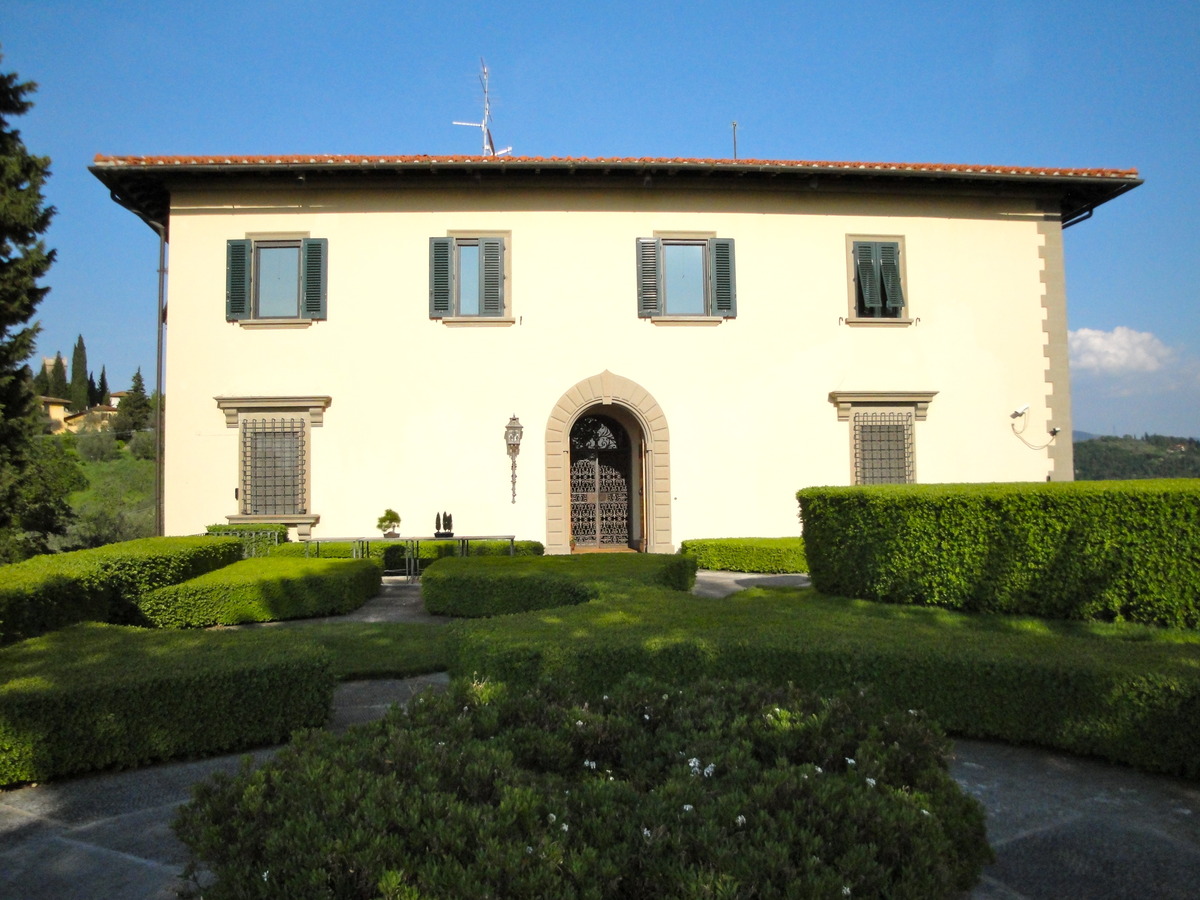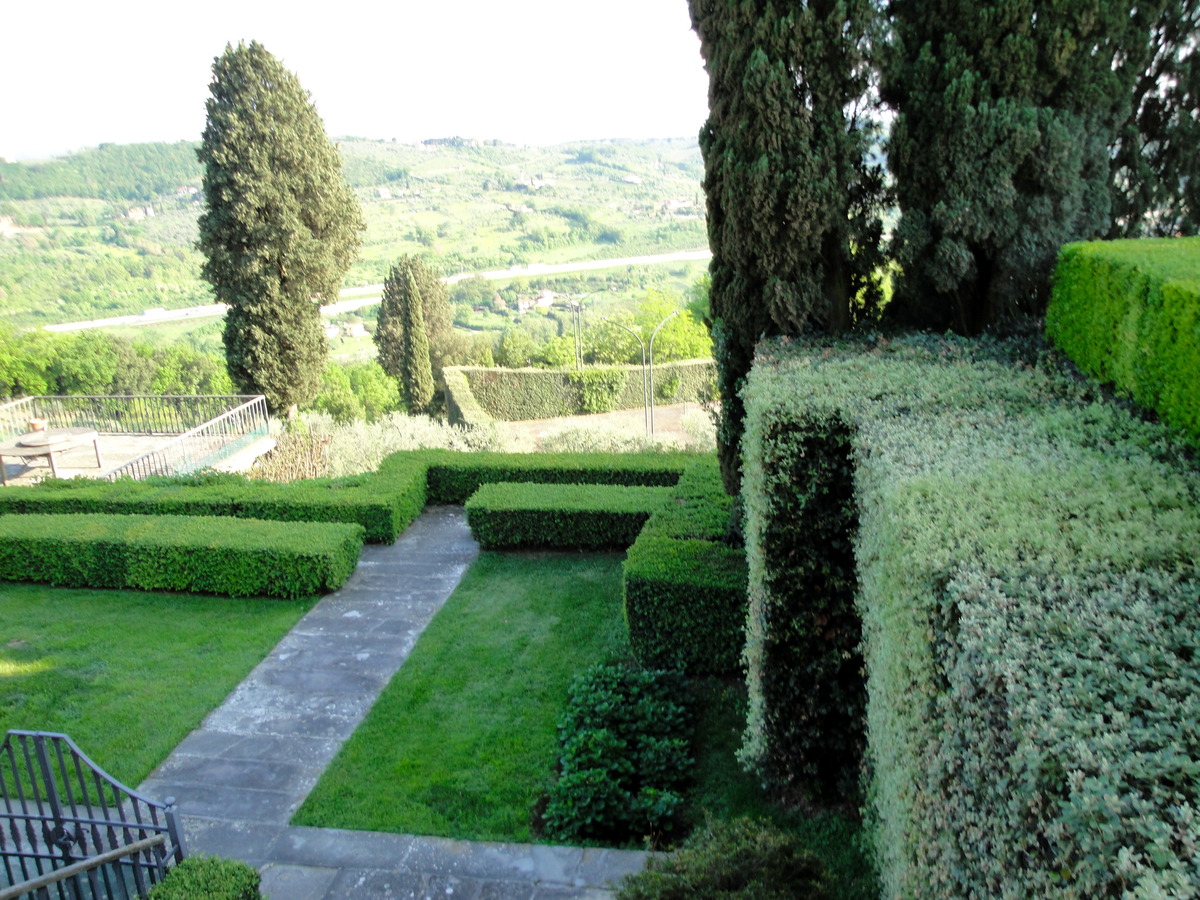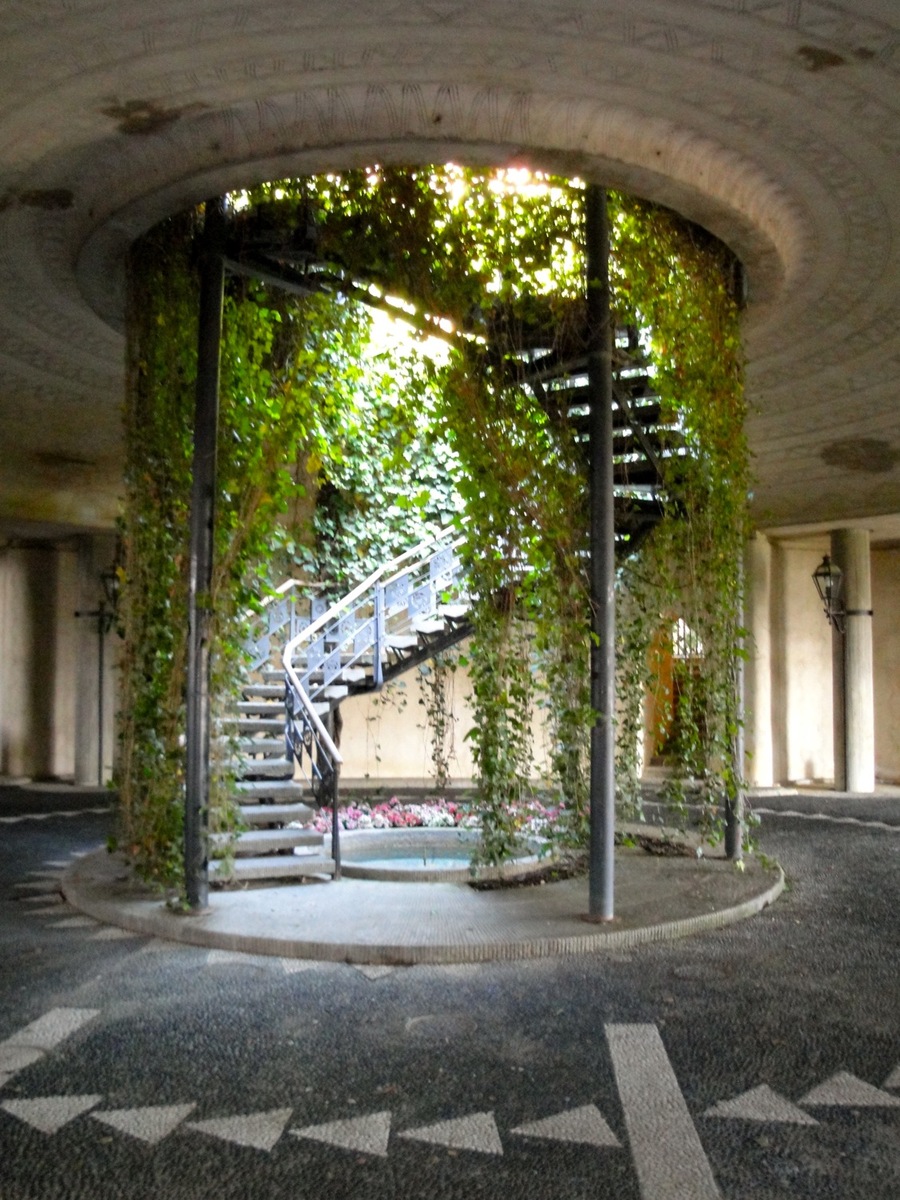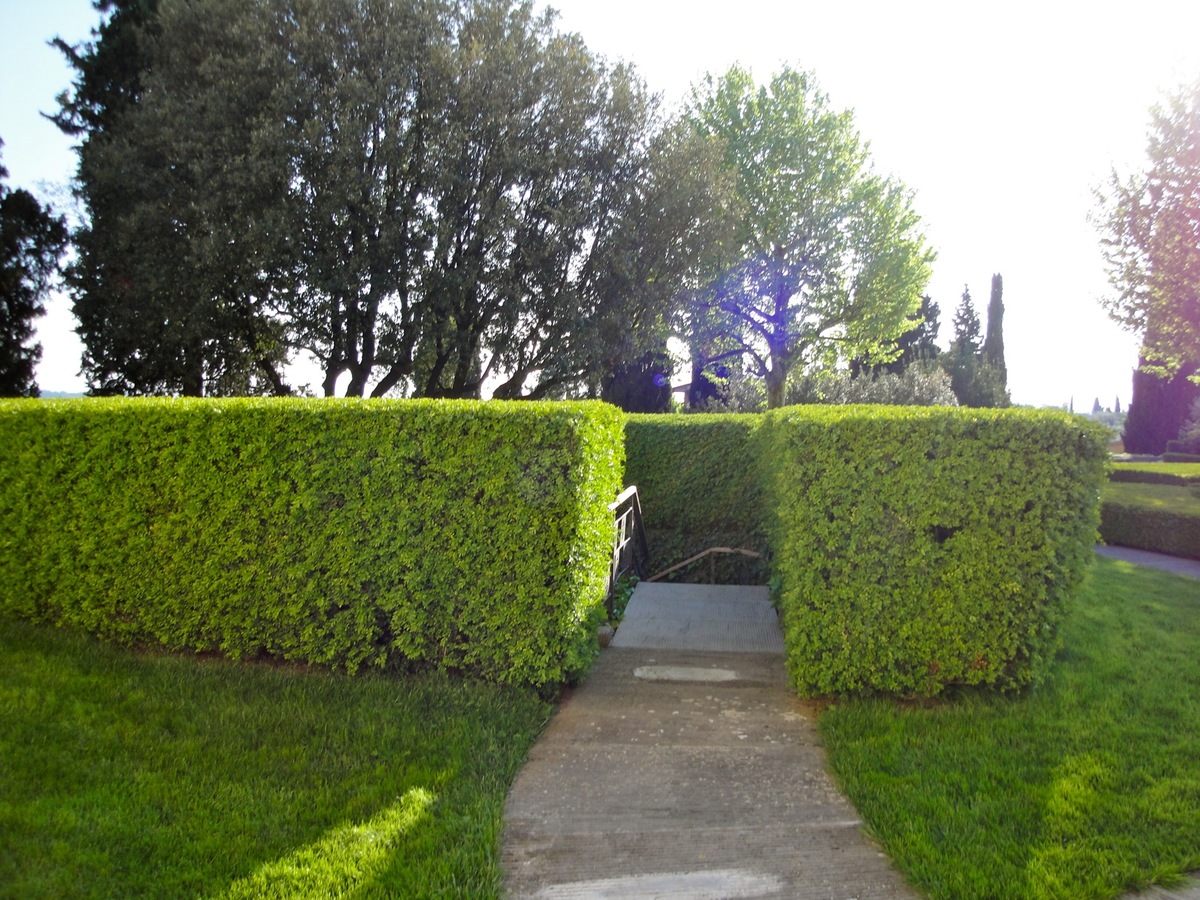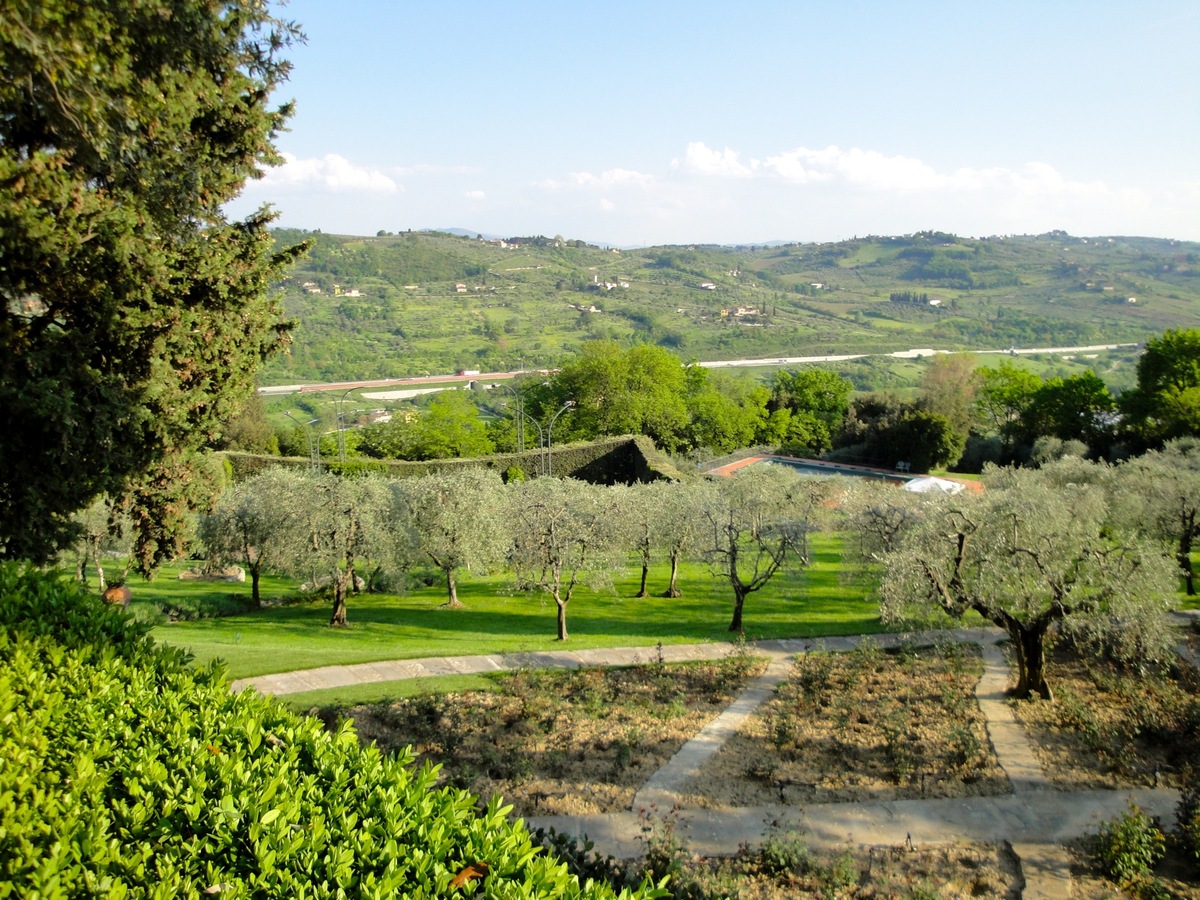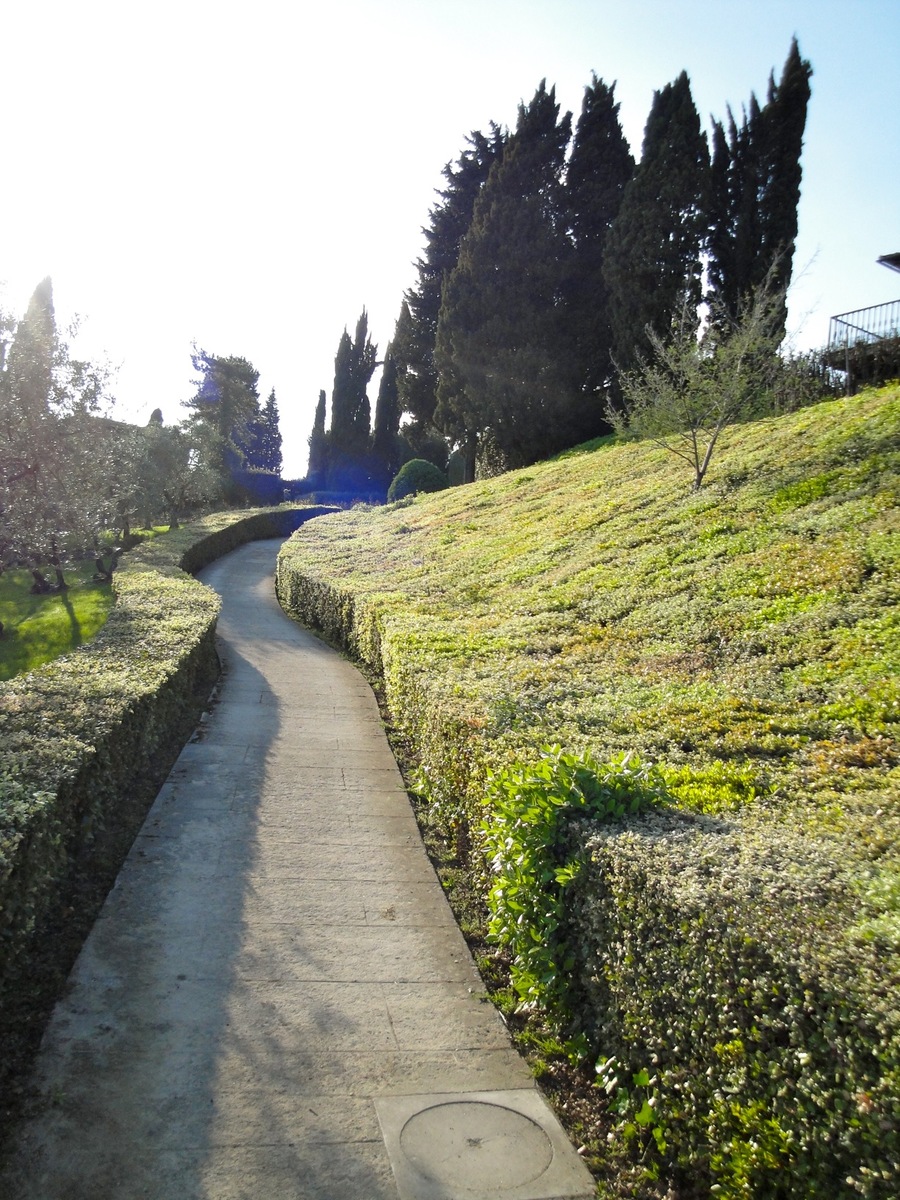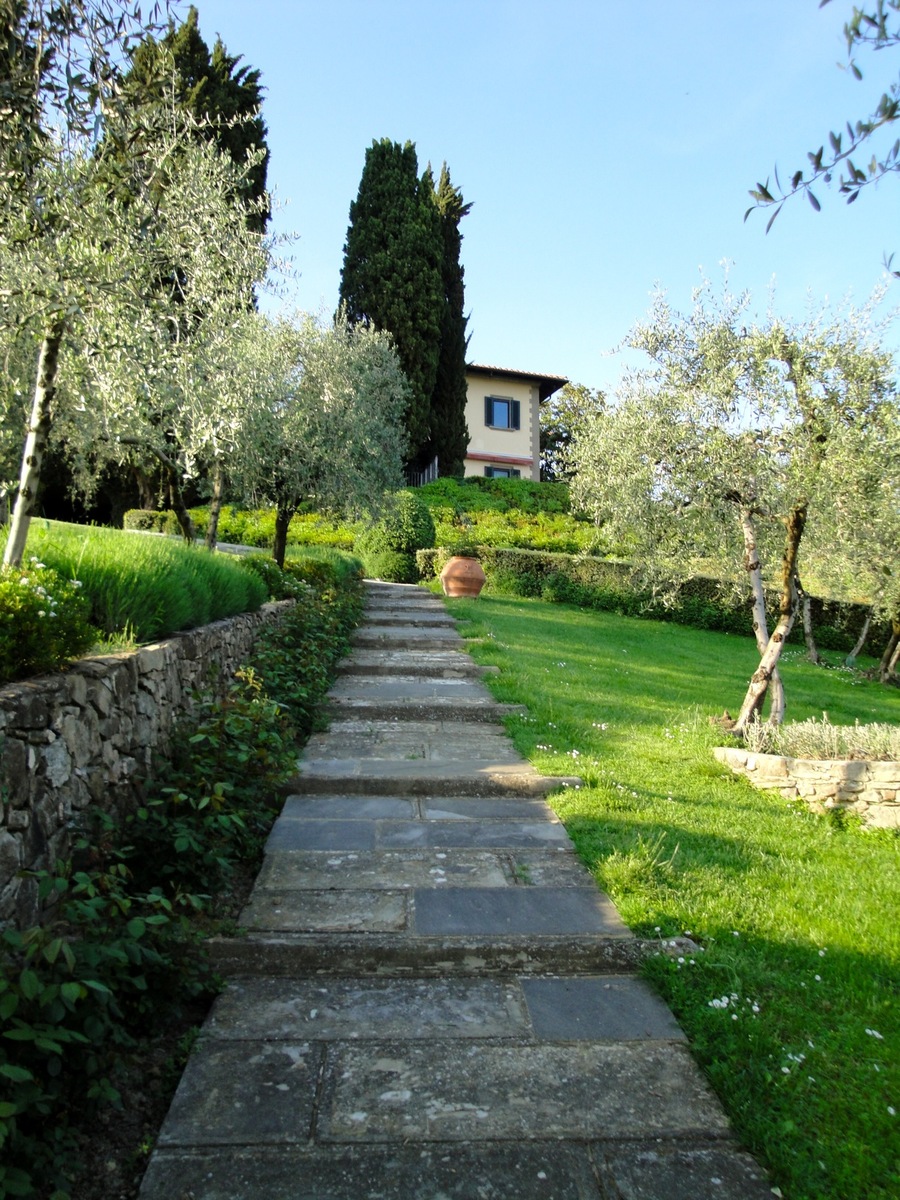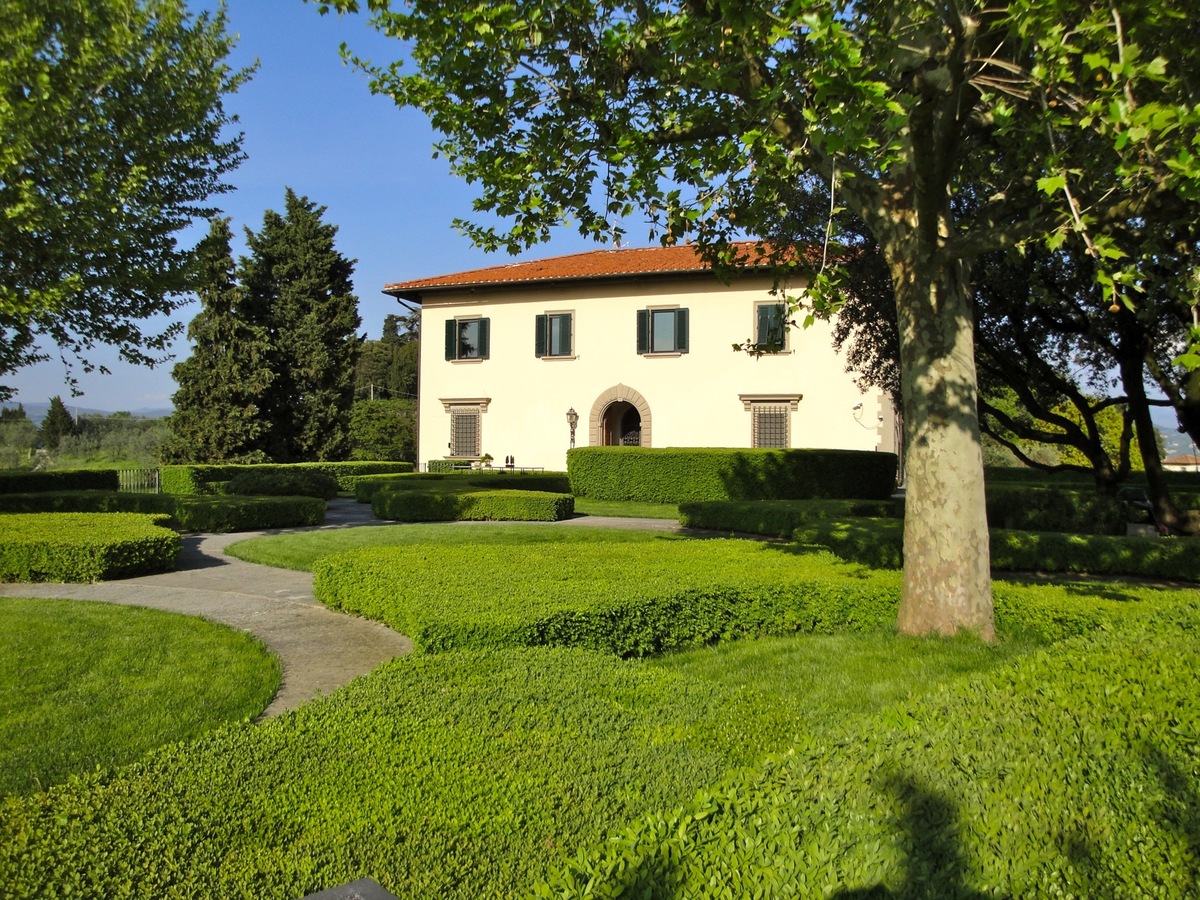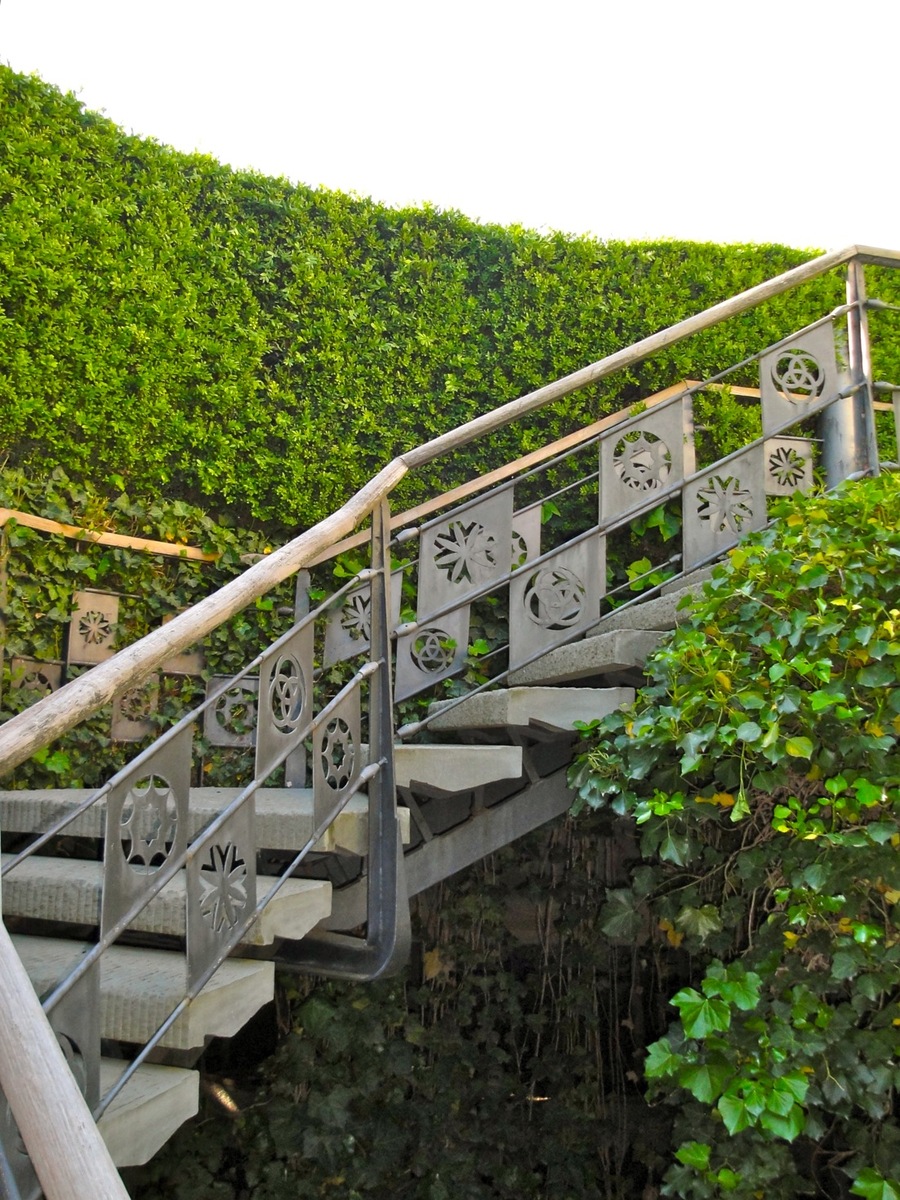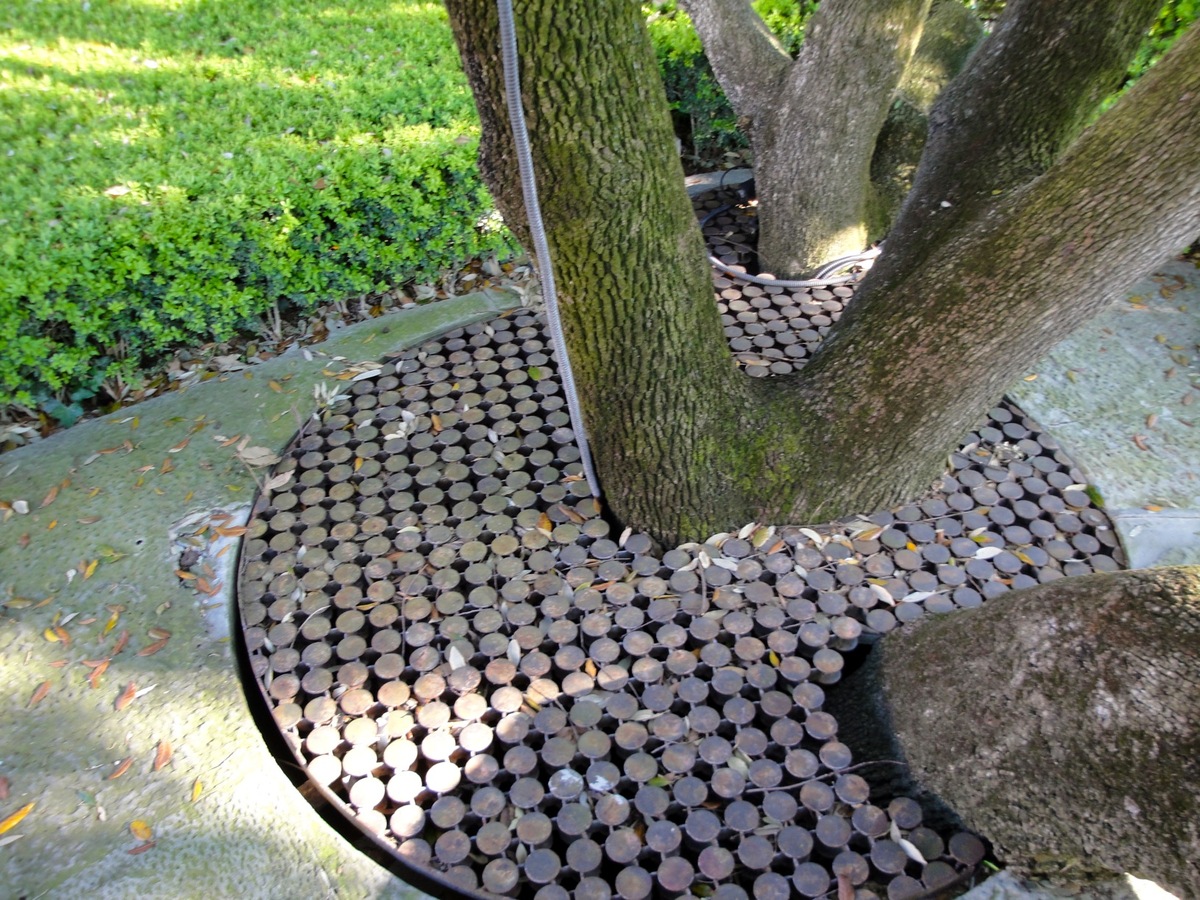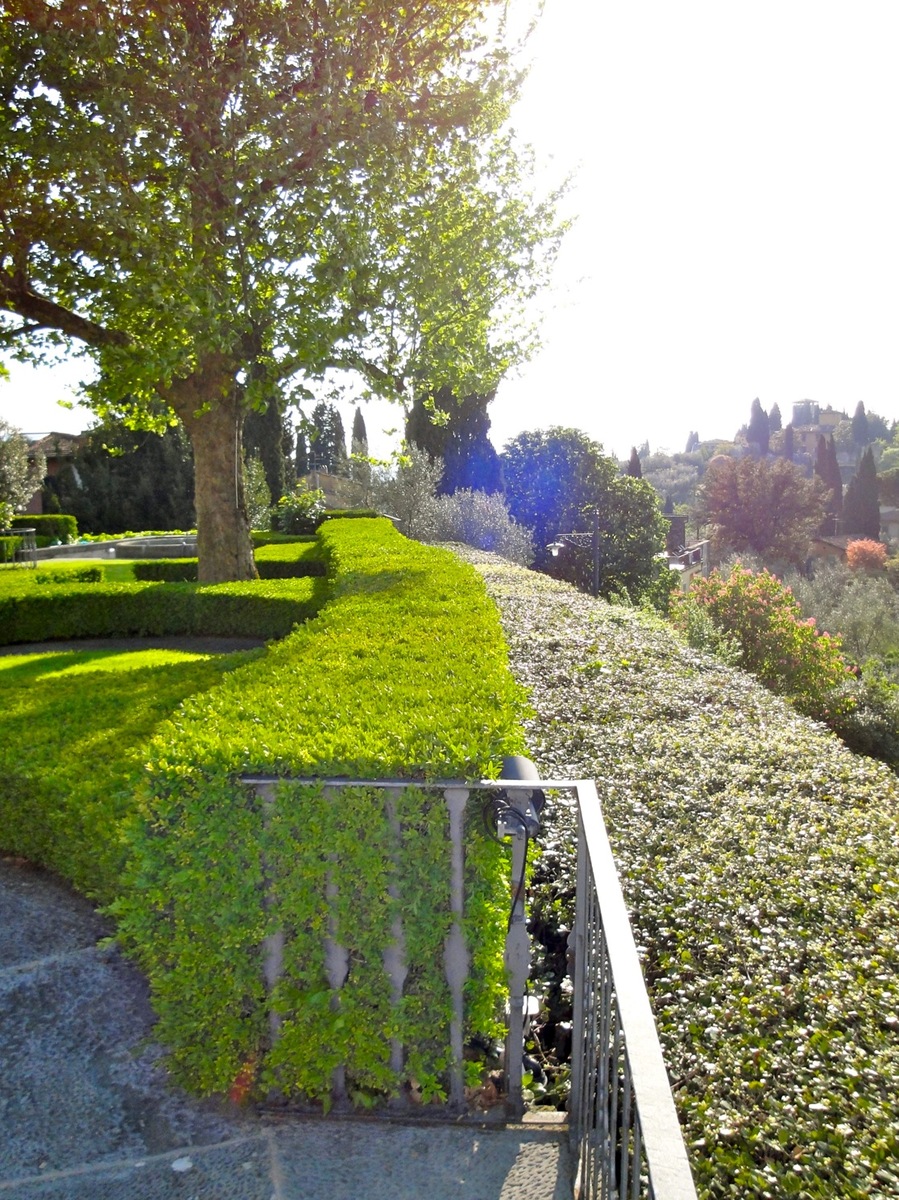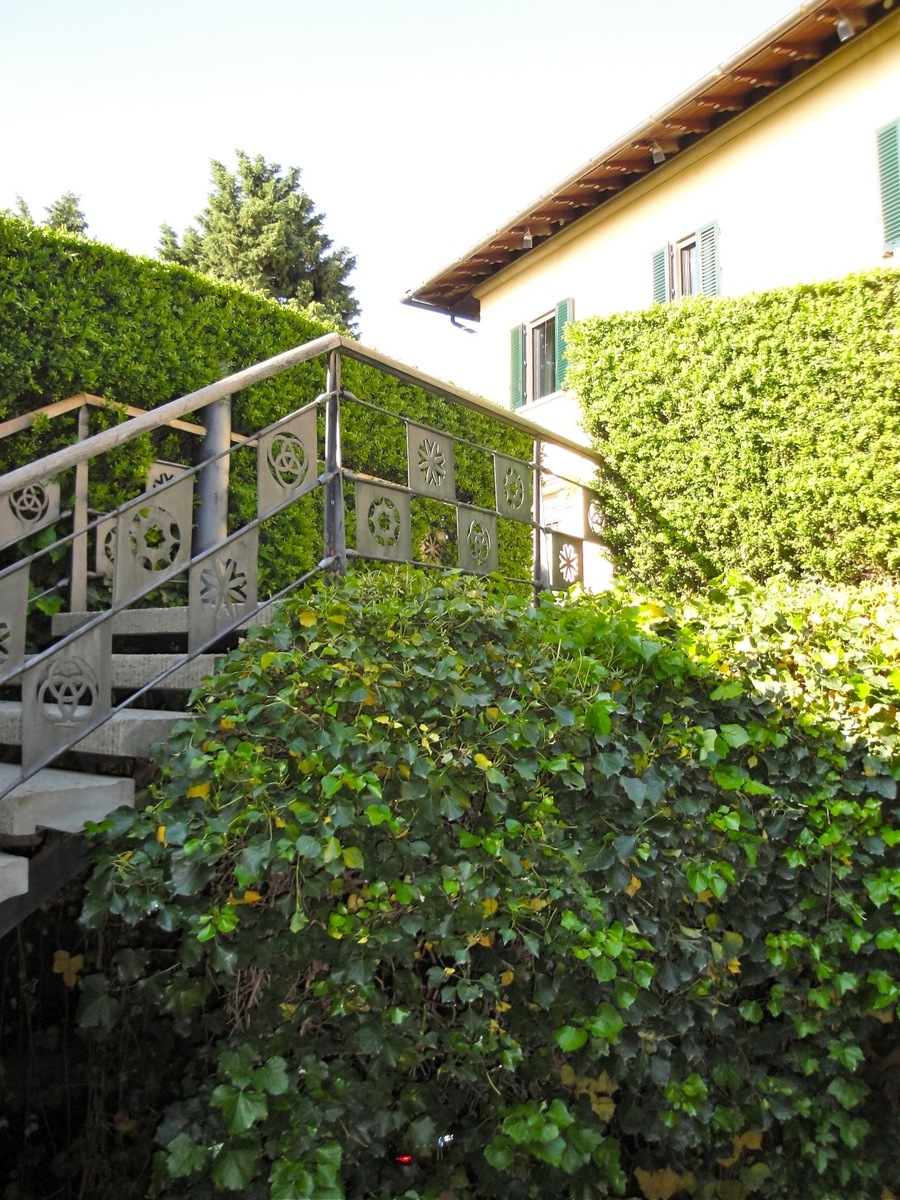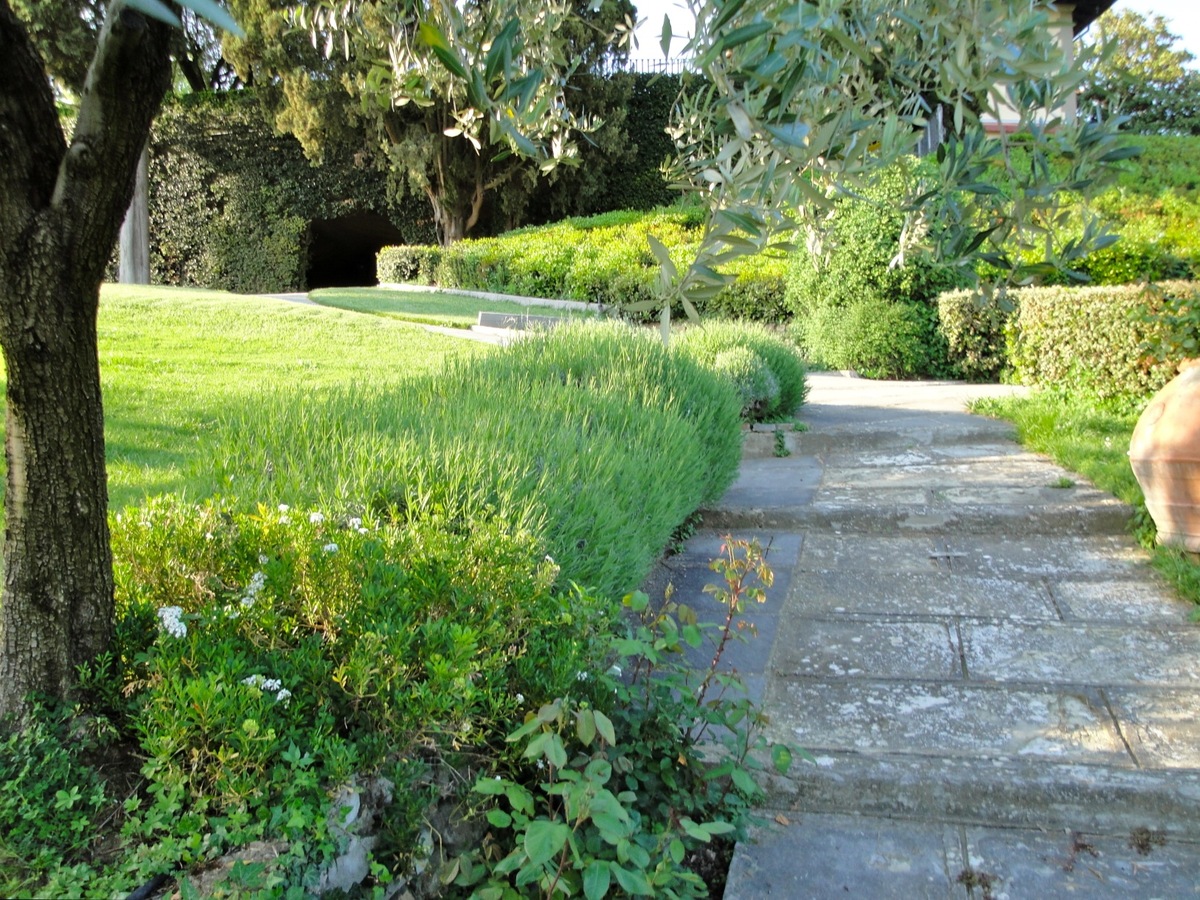 The garden is one of Porcinai' s most famous works. Designed for a historic villa, the boldness of the engineering solution rivals great works of the past. In the Quattrocento, the layout of a villa garden was ordered into a rectilinear geometry by theories of proportion and perspective. On steep slopes, a series of hanging gardens were created by the construction of massive retaining walls. From each terrace, views opened to the wider landscape in accordance with Alberti's principles. Porcinai revives this tradition but adapts it to mid-20th century functionalism.
Porcinai designed a hanging garden approximately four metres above the original piazza. The garden provides a 360° vista including the roofs and towers of Florence and Brunelleschi's dome. Beneath the garden is a covered court for about 20 cars, but here is no ordinary garage. The roof is a series of shallow domes formed in mass concrete. The pebble mosaic floor reflects this pattern of circles and the free-standing outer walls are curvilinear. It is a space suitable for lavish entertainments and can be used as an elegant ballroom. At the far end, a fountain plays at the bottom of a well of light filtered by strands of ivy. A suspended octagonal stair of stone and steel leads to the garden terrace and an entrance to the villa (relocated to this upper level). Here circles of grass and sweeping curves of box follow a formal geometry, but one which responds to the underlying structure. Two plane trees planted above supporting columns frame the views. To one side, the old holm oak (_Quercus ilex_) breaks through the structure in a grill designed to accommodate growth. (Ph.: © Paola Porcinai) Photographs of Paola Porcinai of Villa Il Roseto garden have been published in _*"The Gardener's Garden"*_, the ultimate book on the world's outstanding gardens (more than 250 gardens by leading garden designers, horticulturist, landscape architects; illustrated with over 1.200 colour photograps) edited by *PHAIDON* (Nov. 2014; 480 pag.).