(1960-1964) - Isola Polvese, Lago Trasimeno, Perugia - Garden with swimming pool, tennis court and landing stage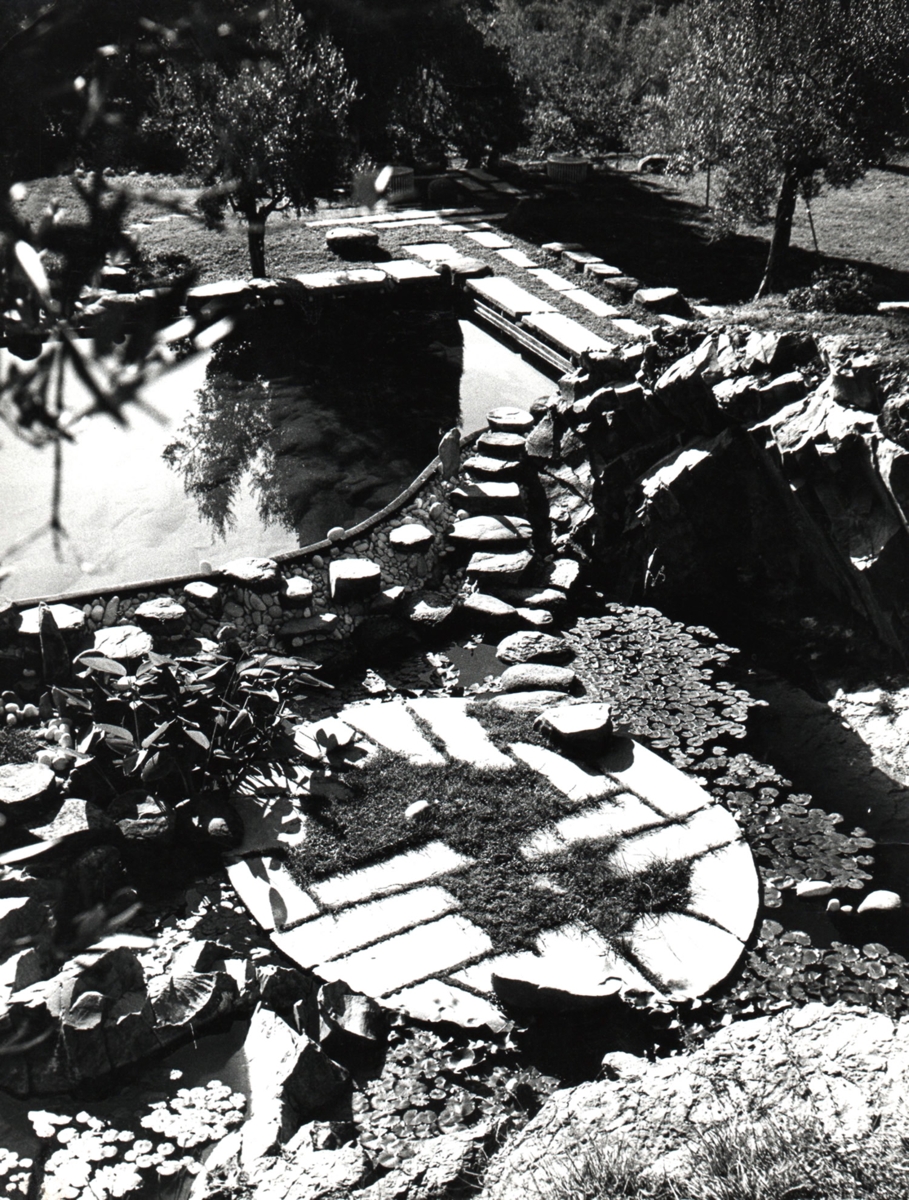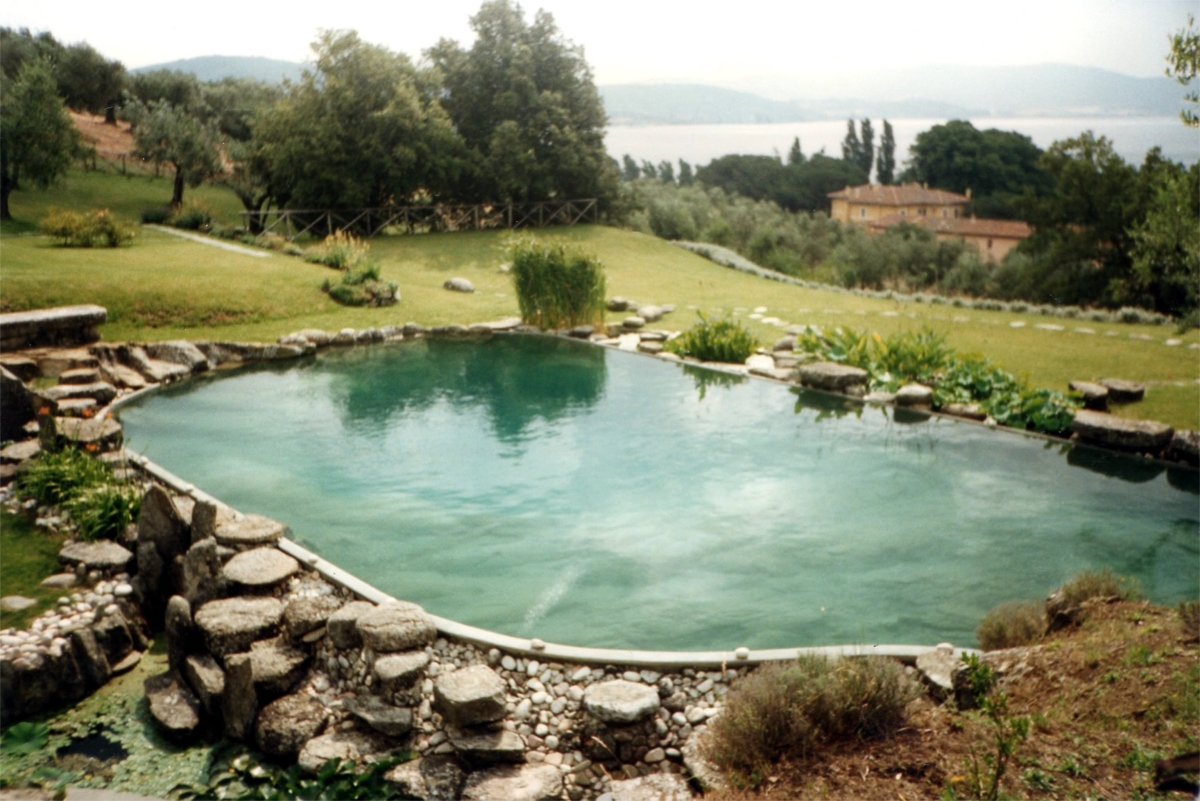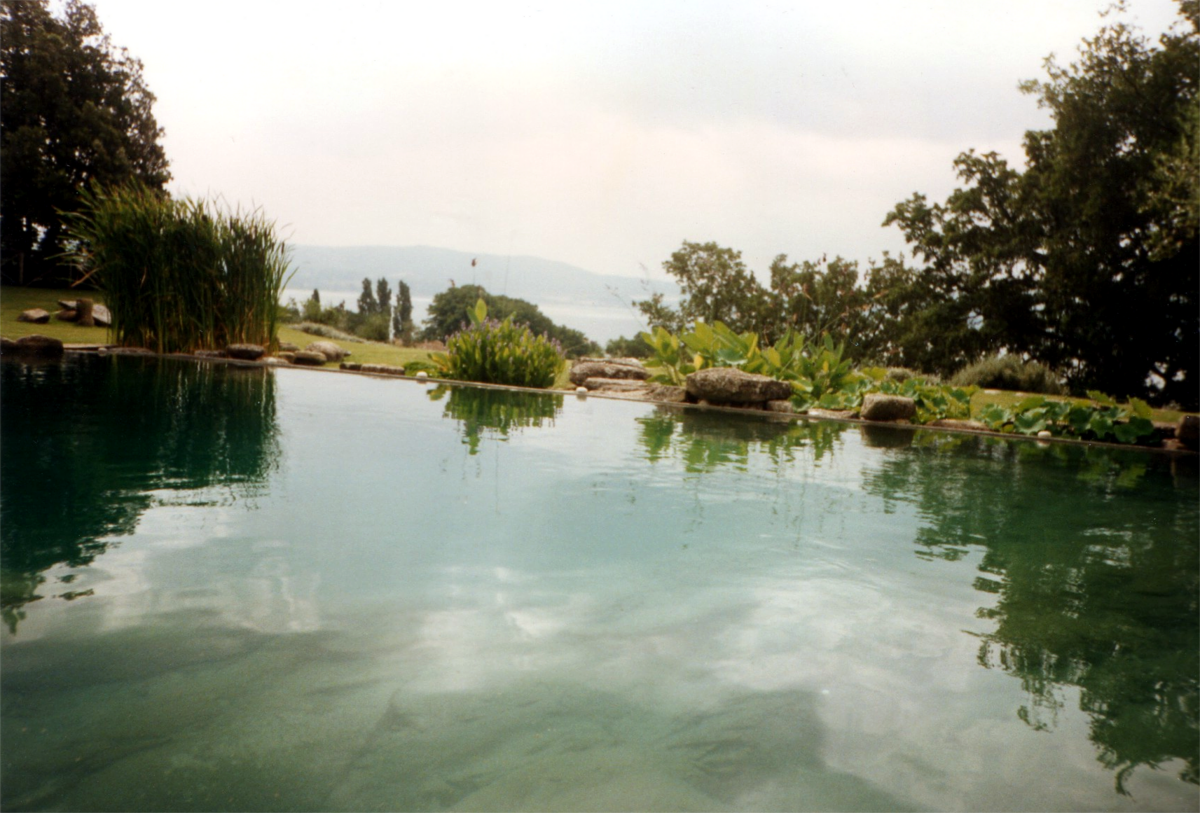 The island was used by the Citterio counts as a hunting lodge and a holiday home. Porcinai designed the garden, the tennis court, the landing stage, and the swimming pool carved out of a former sandstone quarry.
When in 1974 the property passed from the Citterio Counts to the Perugia Provincial Authority, the garden and swimming pool were neglected for many years. In 1988 the swimming pool was restored in line with the designs conserved in the Porcinai archive; the trees and shrubs originally planned were replanted and the garden rehabilitated. These areas are now protected thanks to the public recognition awarded to the Perugia Provincial Authority for having restored the garden and the setting up of the Trasimemo Regional Park which comprises the island. The landing stage consists of a wooden jetty in the shape of a horseshoe within which the boat can be moored. Two rows of willows descend to the water's edge bordering the wooden quay. The former flower-beds were removed and the garden was divided into sectors, one of them being the herb garden. An abandoned sandstone quarry, a desolate and unattractive spot, was transformed into a garden with a swimming pool and a series of different ponds housing selected water plants (day and night blooming tropical water lilies, hardy water lilies, papyri, sacred lotus, pickerel weeds (_Pontederia_ etc.). The water from the swimming pool trickles over the rim to feed the ponds, creating a continuous flow from the swimming pool to the ponds with the water plants and down to the Trasimeno lake. The area around the pool is planted with typical Mediterranean shrubs (strawberry tree, myrtle, lavender, thyme, germander (_Teucrium_) etc.).