(1972-1975) - Cap Ferrat - Private garden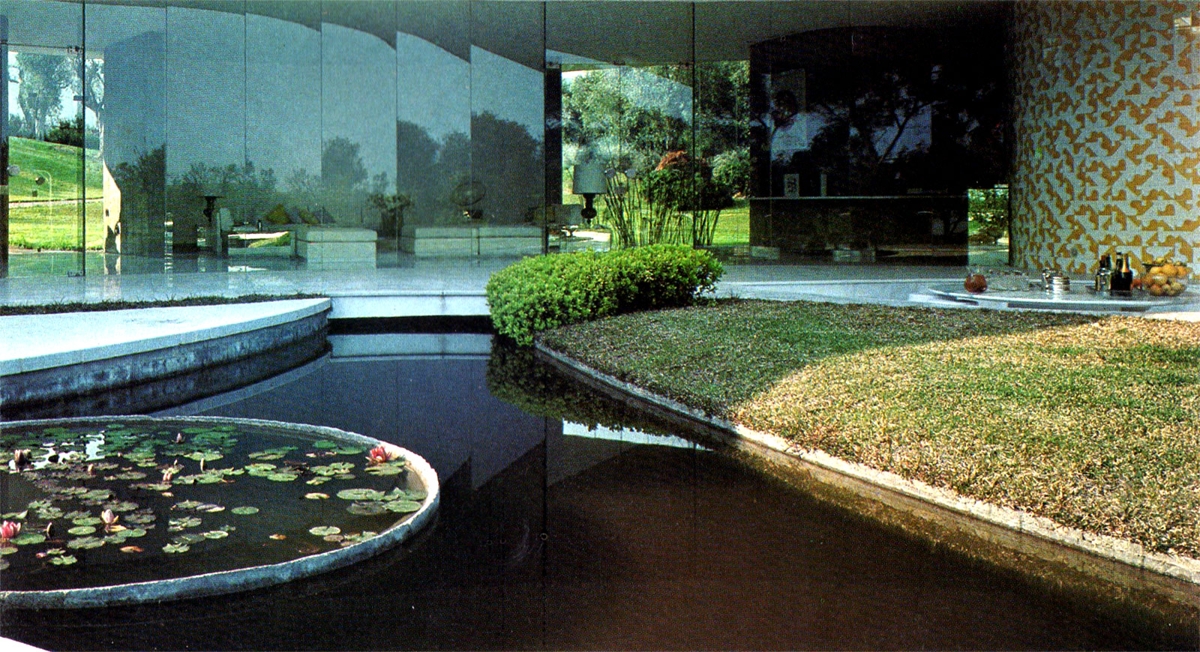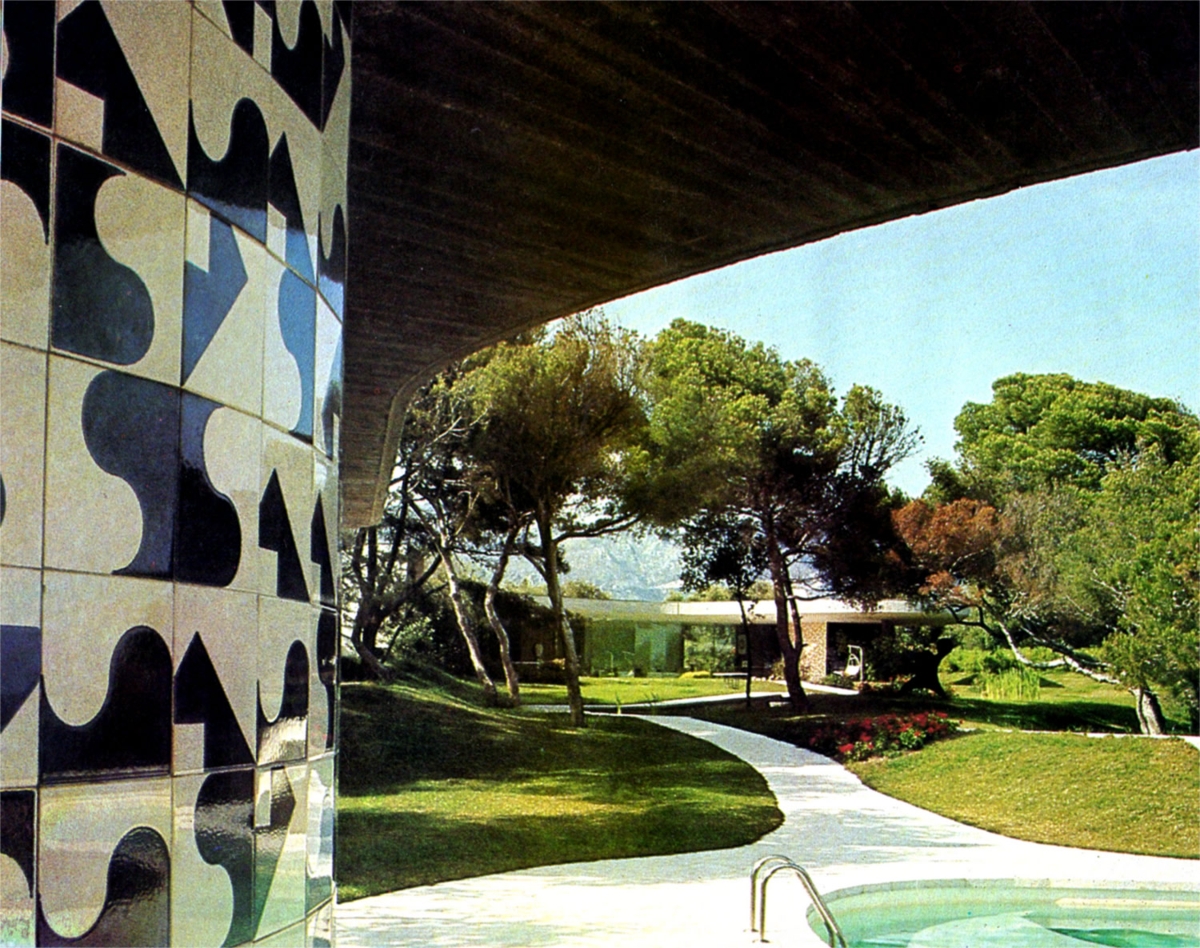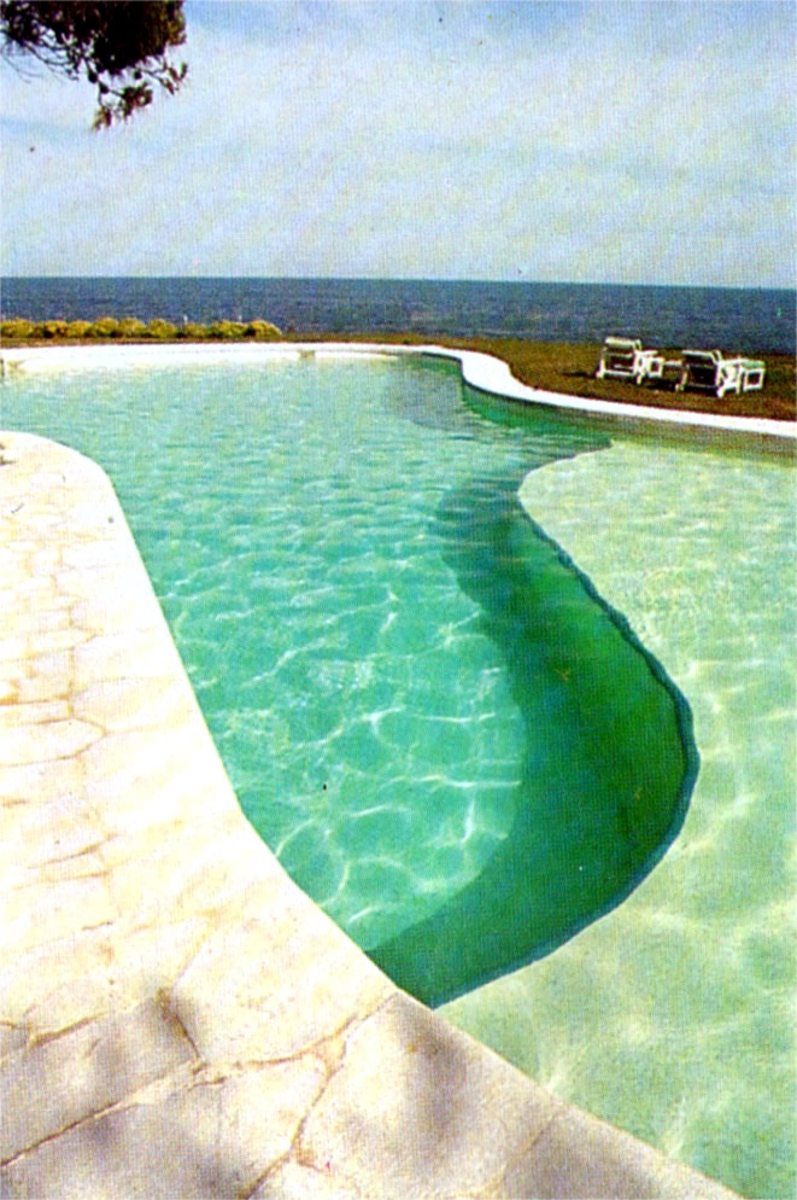 The villa was designed by the famous Brazilian architect and town planner Oscar Niemeyer. The construction, set on a slight slope, is curved in shape with large windows that connect the interior with the garden and, a little further off, with the view of the sea.
The principal and characteristic elements of the garden echo the curvilinear lines of the villa: the pool outside close to the villa that winds towards the swimming pool, the bushes and clumps of flowers and the paving that blends into the grassy hummocks surrounding the pools between the villa and the dependence.