(1968-1972) - Marina di Nicotera (Vibo Valentia) - Tourist village, Marina di Nicotera (Vibo Valentia)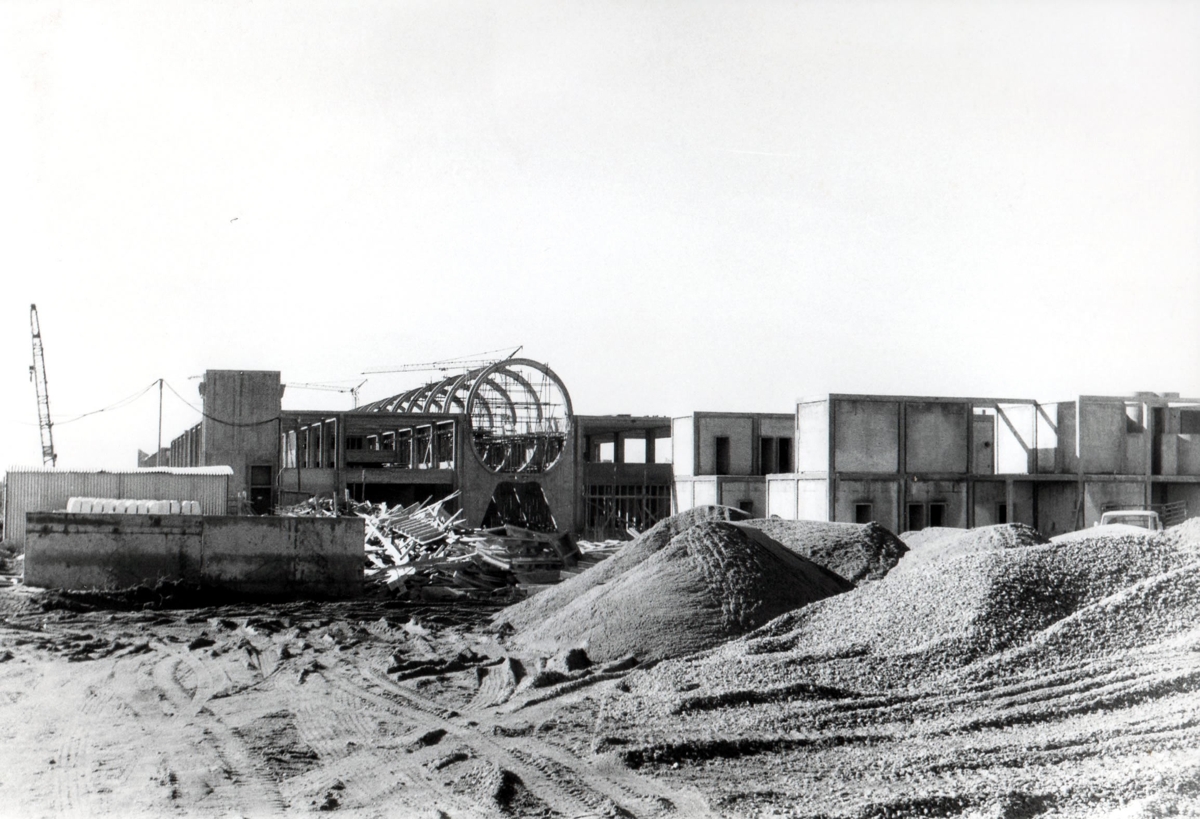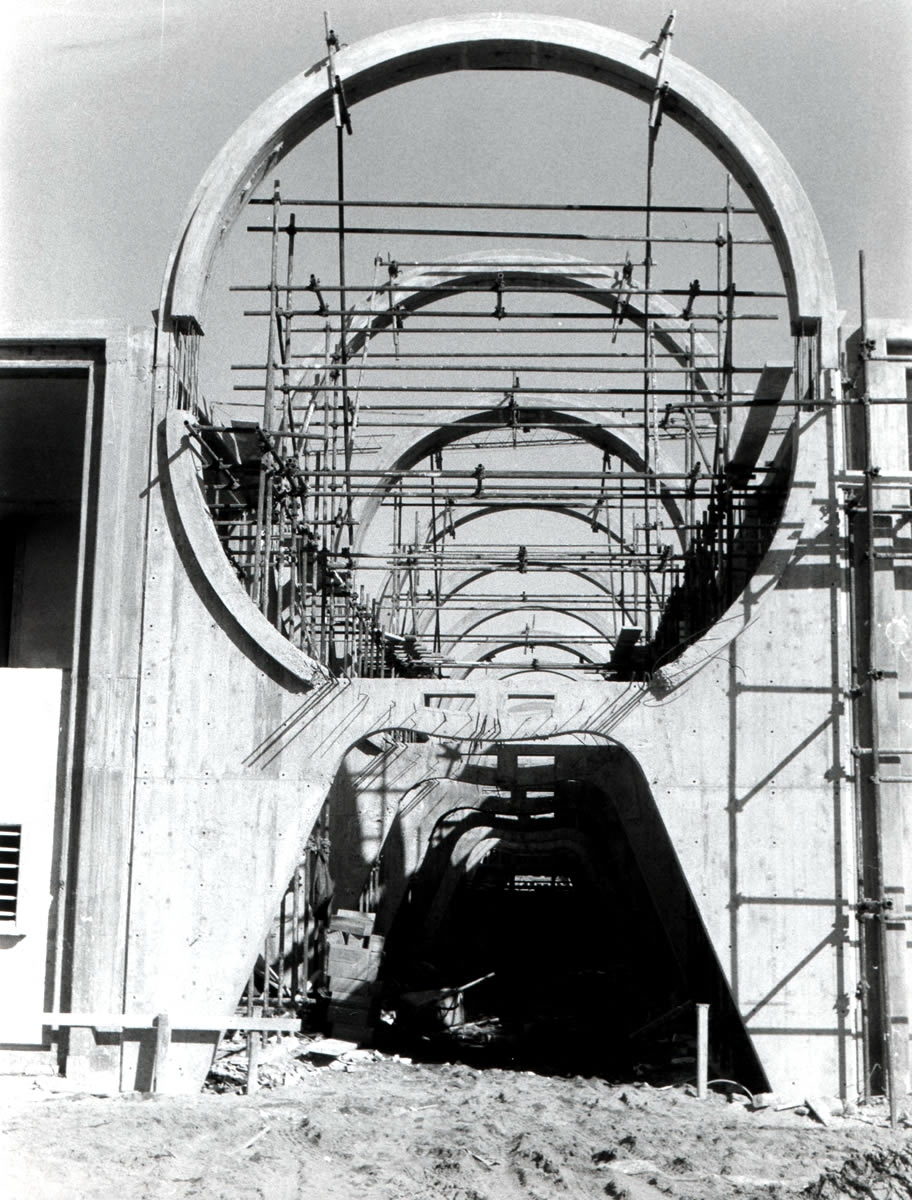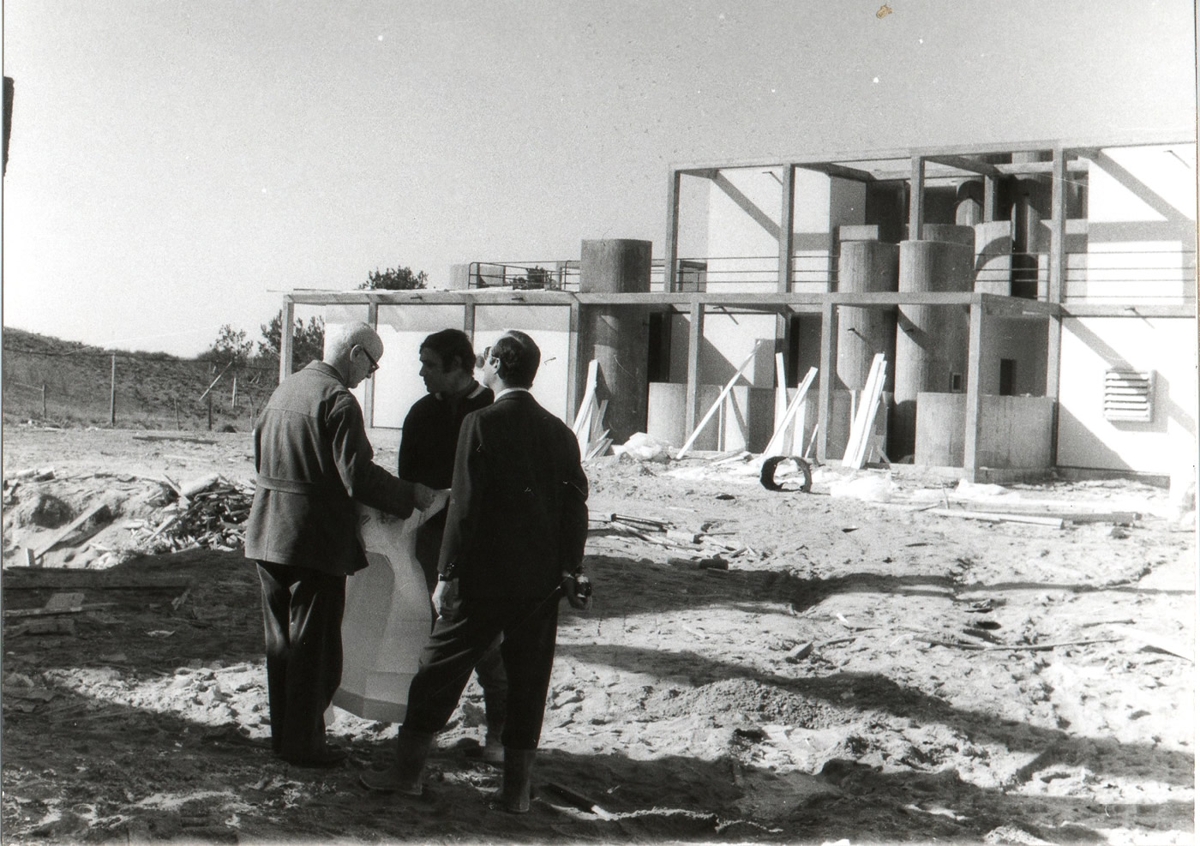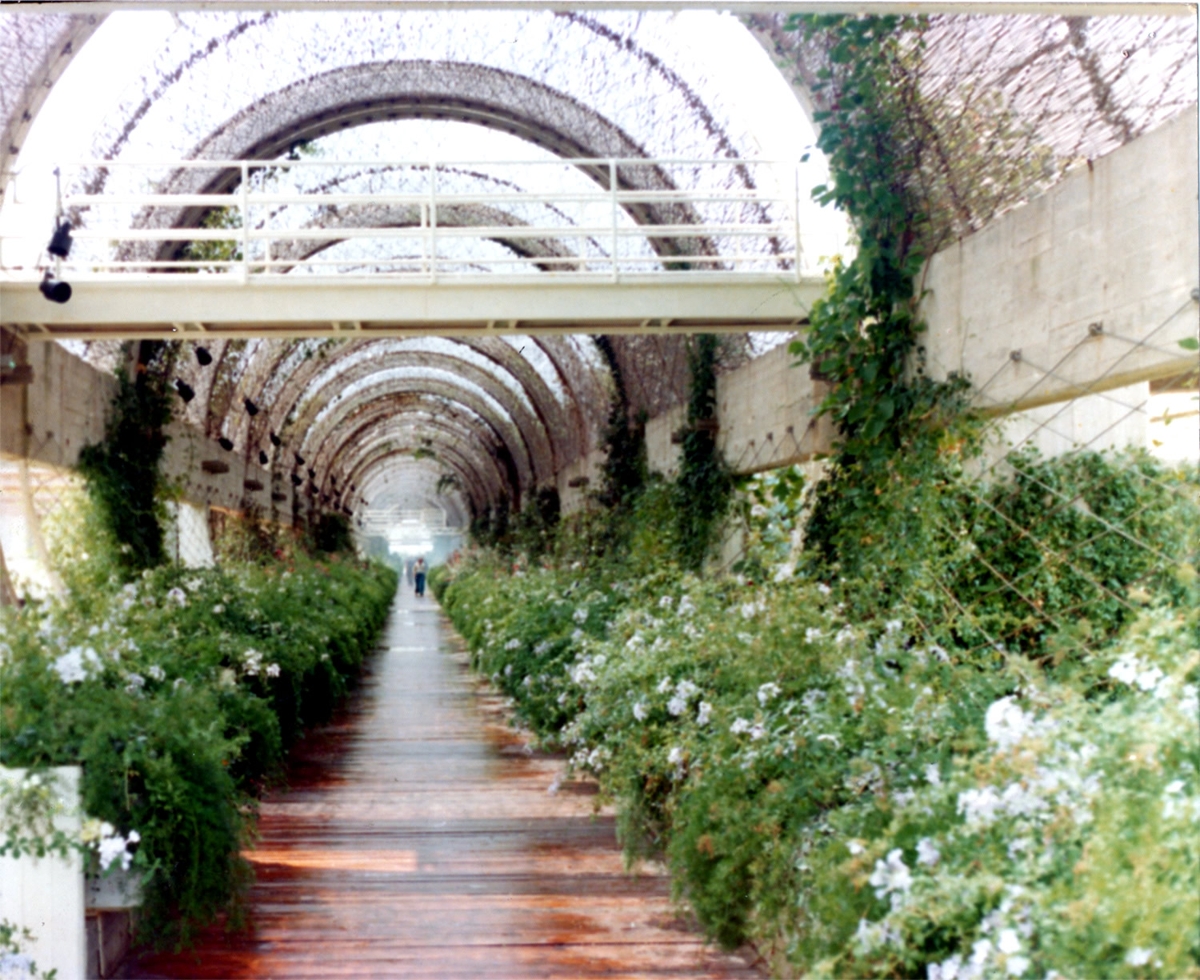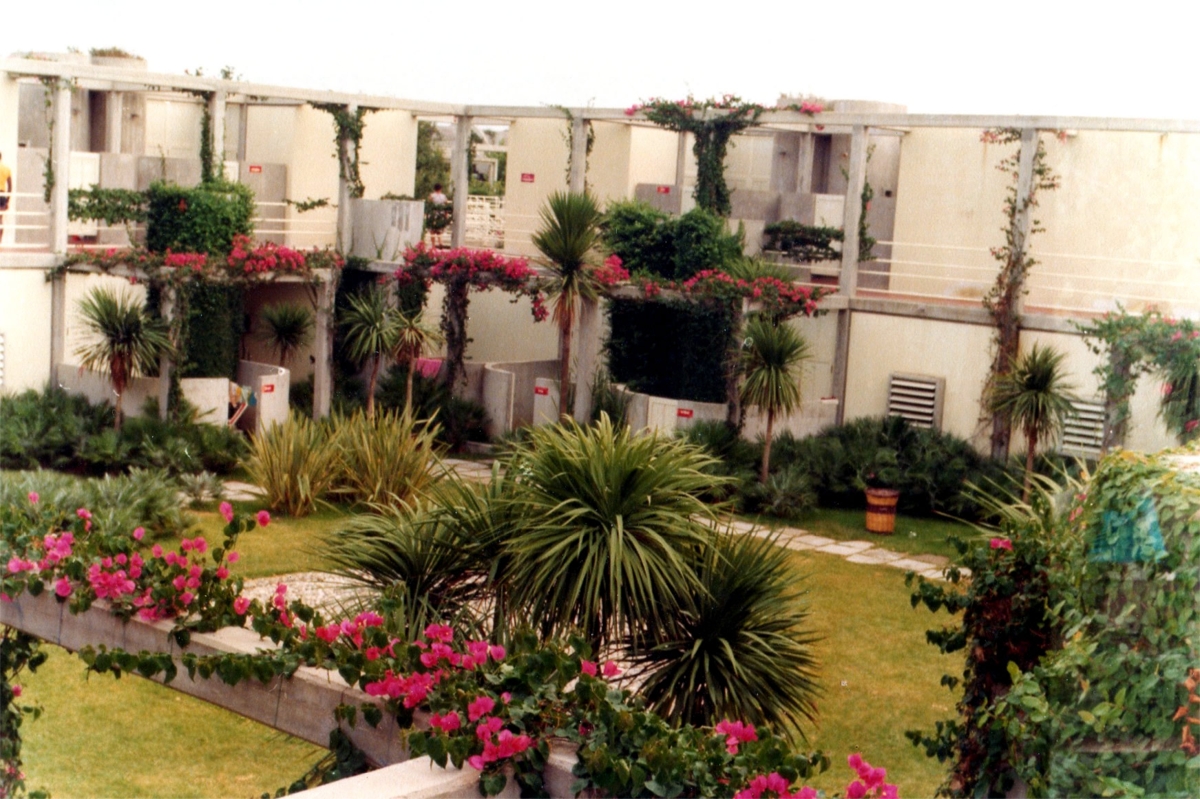 The project involved a large tourist complex on the Tyrrhenian coast in Calabria, to be constructed on a site previously used as a military airport. The environmental rehabilitation materialised in the creation of a vast, luxuriant garden created from nothing in an area of desert.
Porcinai reconstructed the area by creating a double dune of sand in front of the sea to protect the village from the sea winds and the brine and create an attractive environment with a suitable microclimate. Inside the area, other sand dunes contribute to the landscaping of the settlement and to separate the various areas (the communal swimming pool areas, the congregational areas, the sports facilities and the living quarters). The dunes were planted with the species characteristic of the Mediterranean maquis, while each courtyard features a different variety of plant to help the visitors to find their directions. The structures in reinforced concrete were rapidly submerged by trees, shrubs and creepers. Bruno Zevi writes:" _The tourist village of Nicotera Marina, in Calabria, represents a radical alternative to the typical residential settlements that have multiplied in southern Italy. The area on which the village stands had been levelled by bulldozers during the last war for use as a military airport. Porcinai reconstructed its original appearance, enhancing the desert landscape with dunes moulded by the sand and wind, after which he scattered it with 15,000 brightly-coloured plants of the most varied shapes and sizes, albeit taking care not to mix them at random. When the vegetation has grown – claimed the expert Tuscan landscape architect – to those arriving from the road or the railway the village will appear cloaked in the maquis and sheltered from the winds; once inside, instead, it will appear like a great pearl to be contemplated and enjoyed. Using modern resources I have sought to reproduce a combination of the Greco-Roman approach of the hortus and the Persian-Oriental concept of paradeisos, so that on holiday man could fulfil his subconscious aspiration to the myth of the garden of paradise. A Romantic manner of indicating an approach to design that was the antithesis of the built-up hotel-village, introverted, self-sufficient within its own boundaries, suspicious of the outside world. Four courtyards. Figs, tropical water lilies, casuarinas (ironwoods) and plants of the arid Australian climate, palms and papyri. Here the art of the landscape is functional to the town, marking out its components_."("Villaggio turistico a Nicotera Marina", L'Espresso – 10 October 1971).